Marilyn Morrison is still looking for her father, two weeks after he went missing along the Price Creek Forest Service Road just west of Kitwanga, BC.
"This is one of the hardest things I've been through," Morrision told Skeena Strong. "Just not knowing where my dad is or how he is. There's a lot of sadness, I feel desperate."
Tommy went missing after heading out with a friend mushroom picking on September 16th around 12:30 PM. Once Tommy didn't return to his vehicle his friend called for help and the search ensured.
Local RCMP, along with Search and Rescue, helped community volunteers conduct the search of the area for several days, finding only a couple of bags that Dennis was carrying.
They believe Dennis was not prepared to be out overnight and did not have any provisions.
Although it has been two weeks since Dennis went missing, Morrison is refusing to give up hope and is continuing the search with the help of volunteer search parties from Witset and the near by community of Gitwangak.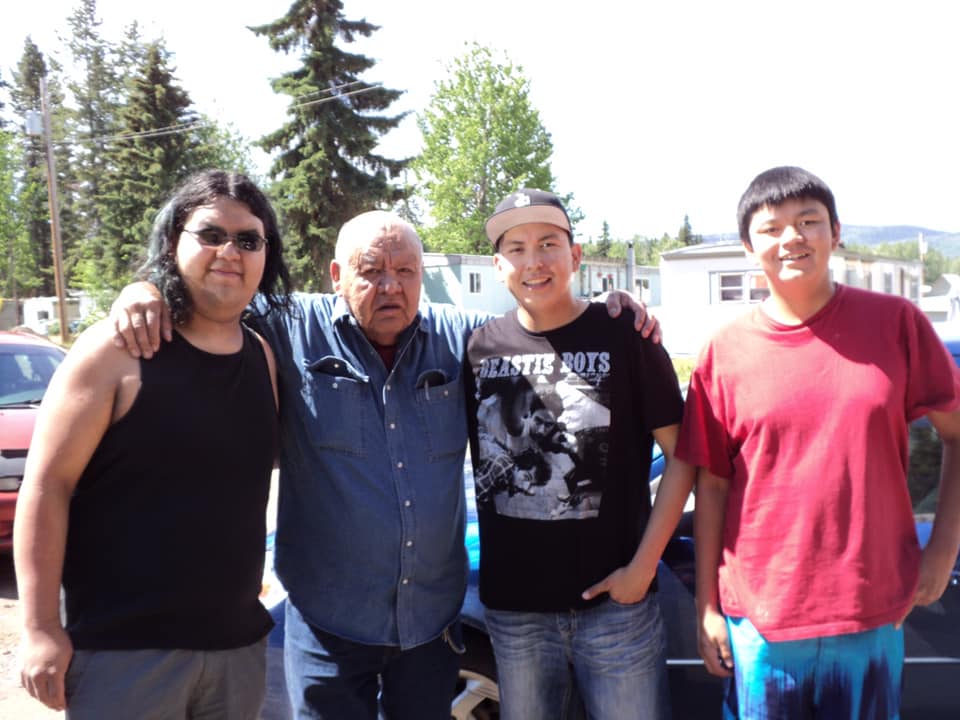 "The community keeps coming to help and it makes things less painful," Morrison said. "I don't know how to move forward, I'm kind of doing it with blind faith and the kindness of peoples' hearts that come and help.
"I'd do anything to look for my dad. We just want to find him and bring him home."
Tommy is described as an indigenous male, last seen wearing blue jeans, a black hat, grey sweater and rubber boots.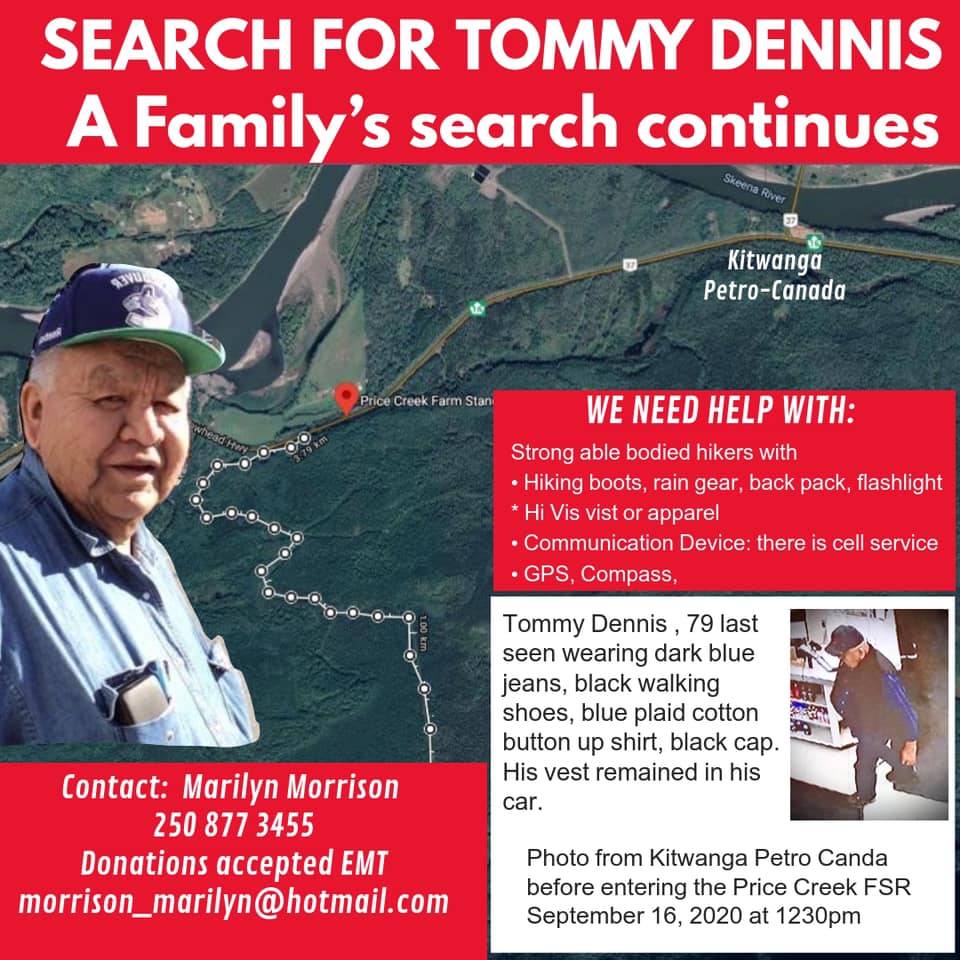 Several people did see Tommy before he went out mushroom picking, however no information has led to his whereabouts.
Morrison is asking anyone who can help search for her father, or any information that may be helpful to contact her at 250-877-3455. She is also accepting donation to help support their efforts at morrison_marilyn@hotmail.com
Mushroom picking this time of year is very popular in the area, and if you're headed out here are a few tips to keep safe.
– Always go with a friend or have a plan to ensure people know where you are and when you should return.
– Dress appropriately, mushroom picking in the north and be wet and cold at this time of year.
– Research the area and surroundings in which you're picking to ensure you know how to make it out of the forest.
– Where a tree has burned right down to the roots, the resulting "ash pit" may be difficult to spot and could cause an injury, always be aware of your surroundings.
– Watch out for falling treetops and branches, debris flows, mudslides, unstable roads, and barbed wire from fences that were consumed by fire.
– Bring a compass, knife and water. A lighter and a headlamp ain't a bad idea either.