Sad news has been sifting through the region. Tommy Dennis, the 79-year-old Witset Elder that went missing after heading out mushroom picking on September 16th, was found deceased on September 30th near the Prince Creek Forest Service Road just outside Kitwanga BC. 
His daughter, Marilyn Morrison wrote in a Facebook post, "The family of Dominic Tom Dennis Sr. announce with broken hearts and great sorrow he has been taken home to the Lord August 1941- September 2020.
She says: "To honour Dad's spirit and memory say a prayer, light a candle for his journey to the other side". 
The family also thanks the many volunteers who helped in the search.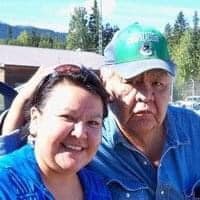 More to come.