If you live in Terrace, odds are you've driven by the Mount Layton Hot Spring Resort many times. But the shuttered resort hasn't had that many visitors of late.
"It's always interesting seeing a place that's been abandoned or left and forgotten," says Dustin Porter, who recently toured the resort and learned its story for his popular YouTube channel Destination Adventure. "But this one felt just a little bit different because if it was up to the owners it would still be running today."
Porter explains that "the story behind Mount Layton Hot Spring Resort, is a story of much joy but also much sadness. This land was purchased from the Government of Canada in 1985, with the plan of building a hot spring resort waterpark."
He goes on, "What is now Mount Layton Hot Springs, used to be Lakelse Hot Springs, and they are the third largest hot springs in the world, the hottest in North America, and it was the ideal location for this resort."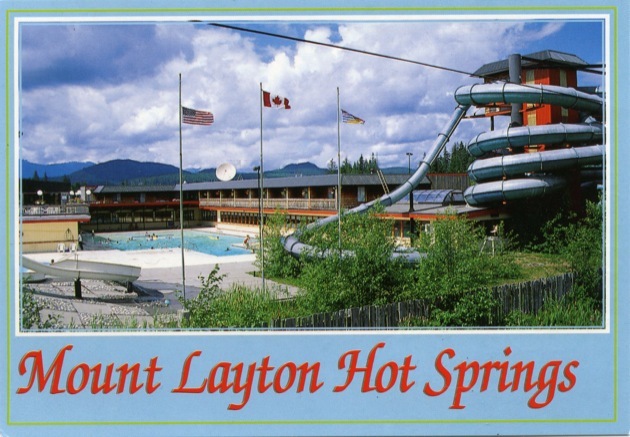 Located to the east of Lakelse Lake, the cluster of hot springs has been the subject of a series of commercial developments since 1910, beginning with a log-cabin bathhouse built by Bruce Johnstone.
But before that, the pools were long frequented by the Tsimshian people, the clay and warm mineral waters at the hot springs traditionally used for healing. Addie Turner, of Kitsumkalum, recalled in a 2004 interview that the hot springs were considered a kind of 'native hospital.' In fact, the word 'Lakelse' itself is an anglicization of Lax Gyels, the Sm'algyax word for the site of freshwater mussels.
However, in the mid-1990s B.C. entered a recession that halted plans to expand the popular resort. Eventually it was forced to close for good.
"The owners of the property were very generous when I approached them to film their resort," Porter says. "I was given a full tour and told many stories of the 'good old days'. It was very clear to see the passion and love for this resort, and the sadness seeing it in the state it is in today."
"I hope to see this place thriving again, because it has huge potential for some very amazing things," he says. "If you think you're the right person to make this into a thriving business again, reach out and make an offer: [email protected]."