This is Emilie.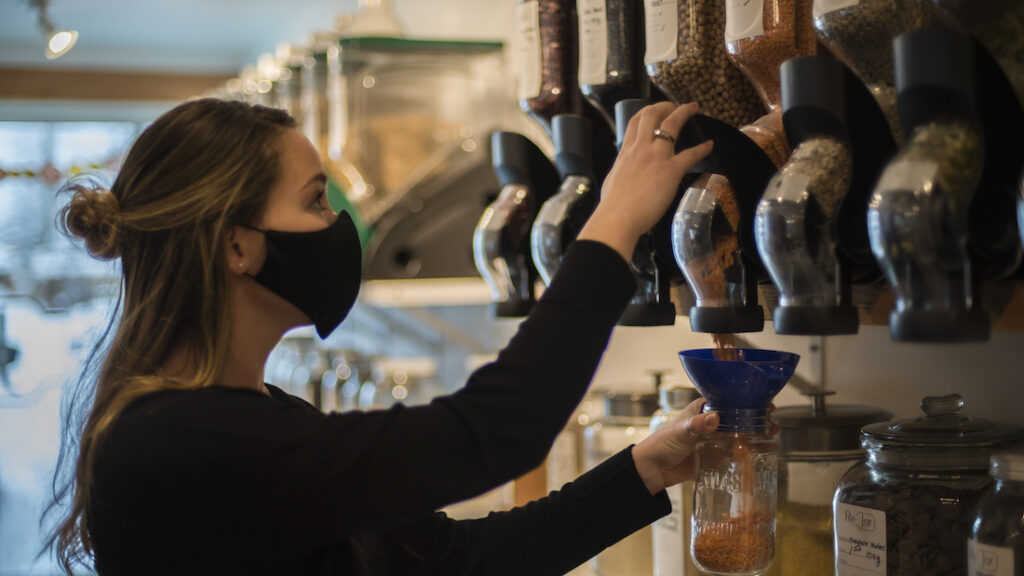 Emilie Schmidt is on a mission to reduce waste. The proprietor of the Bulkley Valley's first dedicated zero waste shop grew up in Smithers, surrounded by white-capped mountains and lush forests. It built the foundation of a worldview that recognized change can begin with just one person.
"I'm not trying to push my views on anyone," Schmidt explains in her shop, cozily tucked along a back alley next to Main Street in Smithers, BC. "I just want people to start thinking about where things go when you're chucking it out. Having sustainable products that last your whole life versus buying something five times a year."
Schmidt knew the reception to a zero waste grocer in Smithers would probably go over well, as many people in the community are generally aware of the impact plastic packaging has on the planet. What she didn't know was that she'd be opening her new business in the middle of a global pandemic.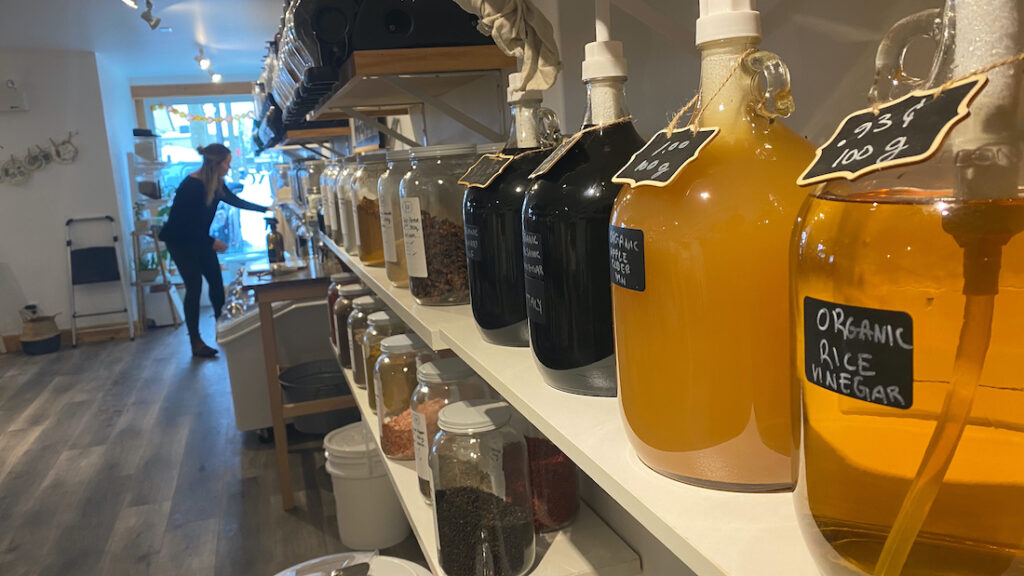 "I opened up the shop in July, but had been working on it for over a year," Schmidt says. "When I got the space, three days later there was a pandemic."
Although slightly stressed by the fact she didn't know if the business would even get off the ground, never mind survive a lockdown, Schmidt says the response from the community has been incredibly supportive and she hopes to spur on the local movement in reducing waste.
"Smithers is the perfect place for a zero waste shop, and I had always wished living here that there was something available to help me reduce waste and a way to shop without accumulating all of this packaging, so I took the leap," says Schmidt.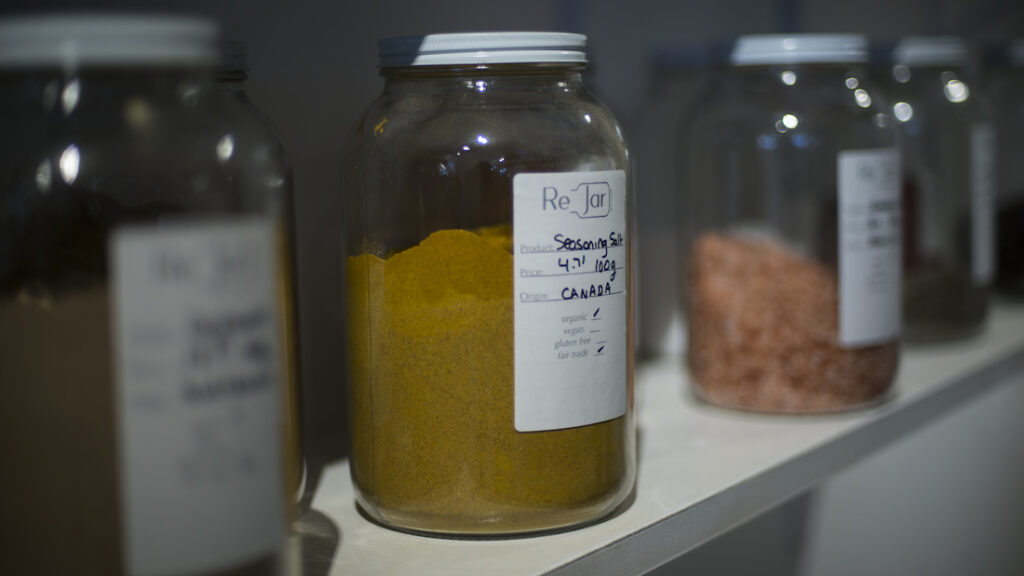 She points out the challenge of reducing waste is something we can all take part in, and that you don't need to be a zero waste store to implement changes that would reduce consumer packaging. She takes this charge to heart and was the impetus to build a business around that idea.
"I love the outdoors, I love being outside, skiing, hiking, fishing, those are my passions," Schmidt says. "To see those things taken away because of our neglect for the earth breaks my heart. When we throw things out and accumulate waste, it goes into the landfill. It's not out-of-sight and out-of-mind, but we've looked at it that way."
The majority of the products and commodities Schmidt sells are Canadian-made, or produced locally with some exceptions. Another pillar of her business is supporting other local businesses.
"Community and local businesses are everything to me, we won't survive if we don't support each other. As much as I can source from Smithers, I will get from Smithers because we have such vast talent in Smithers. We're so lucky to live here because there are so many people who've created amazing businesses and specialize in certain things. To bring all those things together and support our small business community is really important to me."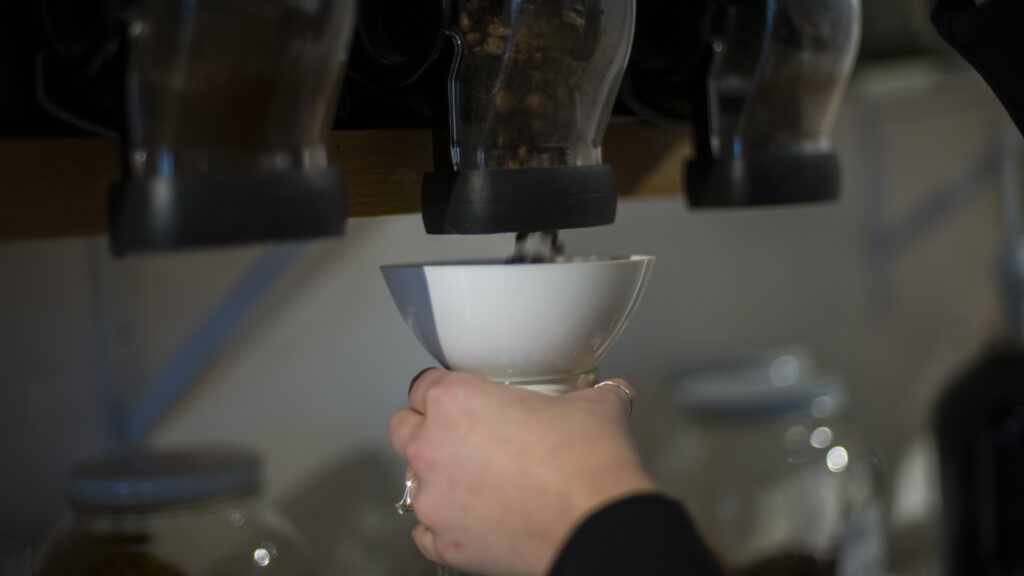 Five months in, Schmidt hopes that these small actions will lead to even bigger changes.
"We can all make a difference. Small changes and small actions can inspire big change and no action is too small," Schmidt explains. "Bringing in some small spice container or shampoo bottle or your laundry jug, you're contributing to something so much bigger. I want people to feel that they're a part of something that's actually making a difference and that we're all part of that change."