This is Cole.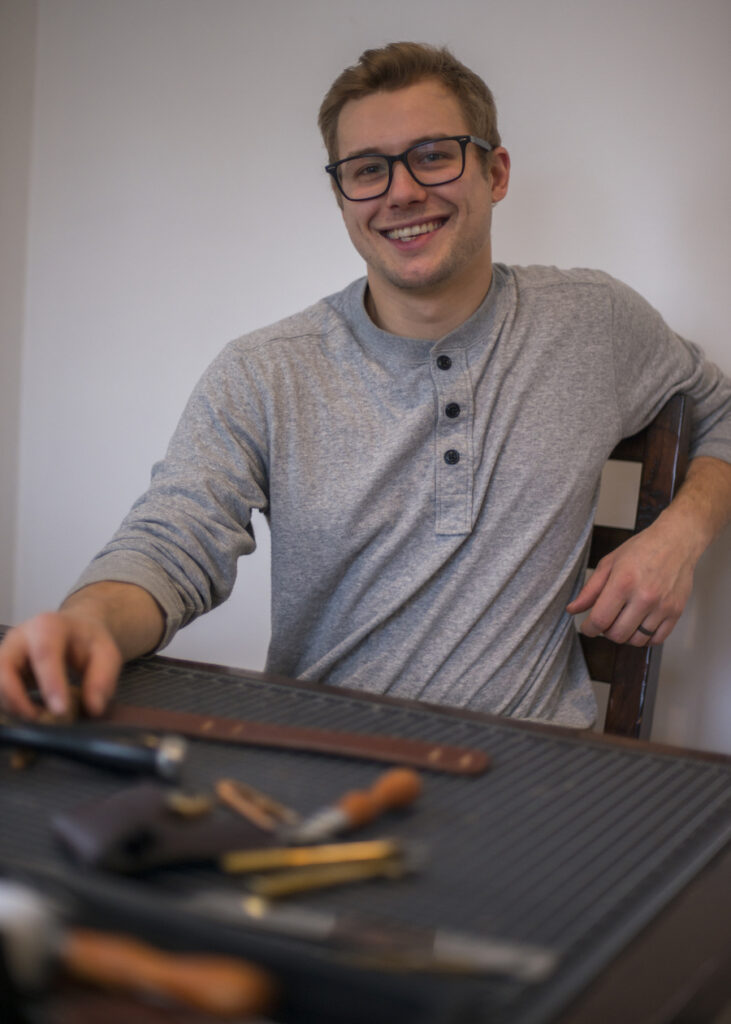 Cole Dobrenski makes things that last. The leather he works is not meant to be replaced. The wallets, tout bags and straps he creates are to be passed on as family heirlooms, just like the 40-year-old hand made leather belt Dobrenski's grandfather gave him years ago.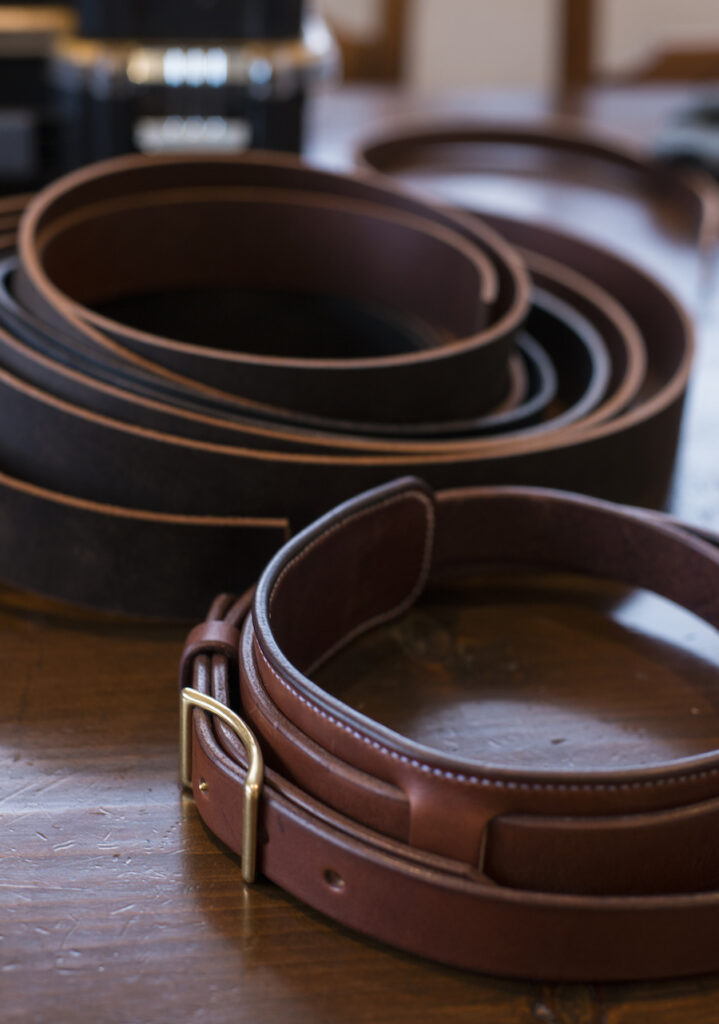 "I'm a really big fan of old school, old world things," Dobrenski says. "Most of what we buy, we really like to support Canadian-made products, wool clothing, waxed canvas and leather. These natural products that have been around for thousands of years. The leather that I've been using is processed naturally, there are no chemicals in it, it's a heritage material and I'm drawn to the history of it."
Dobrenski's love of leathercraft is a perfect match for his other craft, blacksmithing. Out in Quick, just past Telkwa, Dobrenski keeps a forge where he began making axes last year. After fashioning some leather sheathes to go along with the axes he discovered the simple eloquence of working the leather into beautiful, yet practical modern artifacts.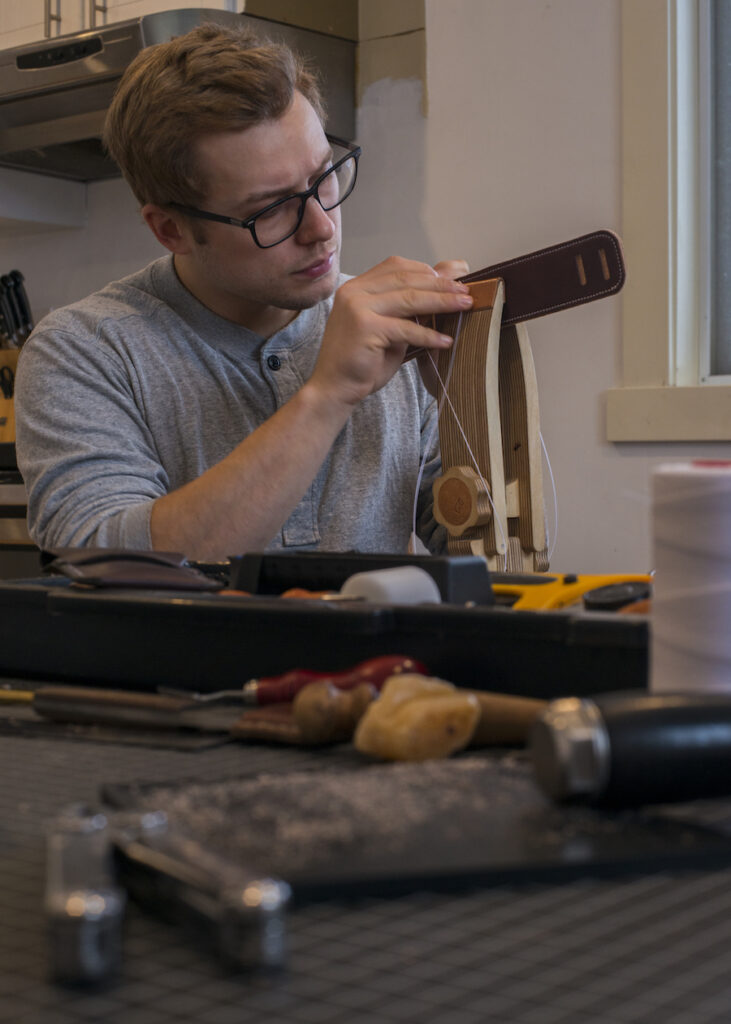 "It's cool that you can make a product that your grandkids can still be using 30-40 years down the road. That's the heritage aspect, you make something once and the more you wear it the better it gets."
Most of Dobrenski's leather comes from North American Tanneries like Wickett & Craig that have been operating for more than 150 years and tries to get his leather as close to home as possible.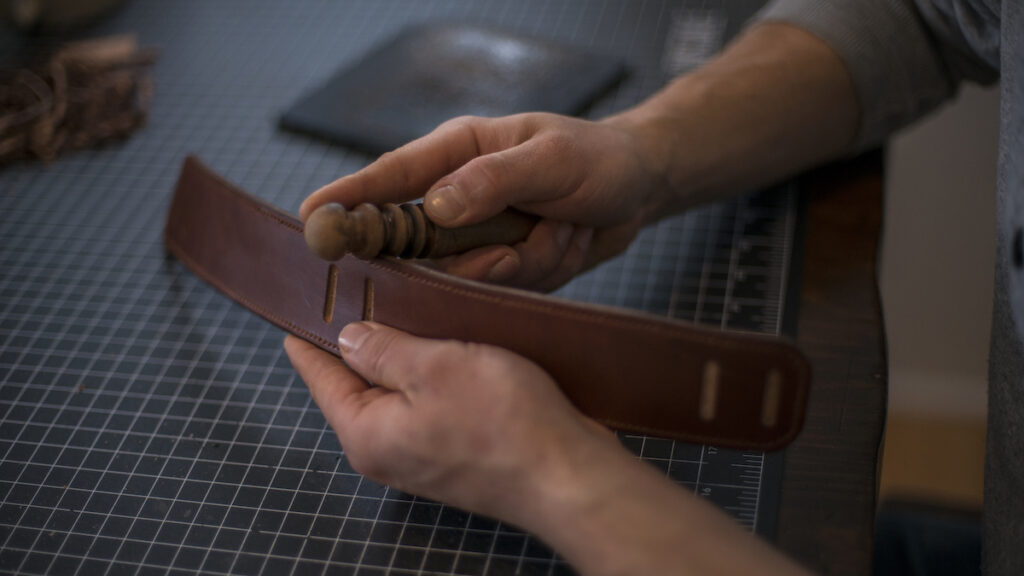 "Even the tanneries themselves, having been around that long is pretty cool, and the process hasn't really changed in all that time," Dobrenski says.
However, in the 21st century what has changed in the marketing aspect of Old Iron Forge and Leather. Dobrenski posts photos of his creations on social media and most often it doesn't take long for someone to reply with an order for whatever he posted that day.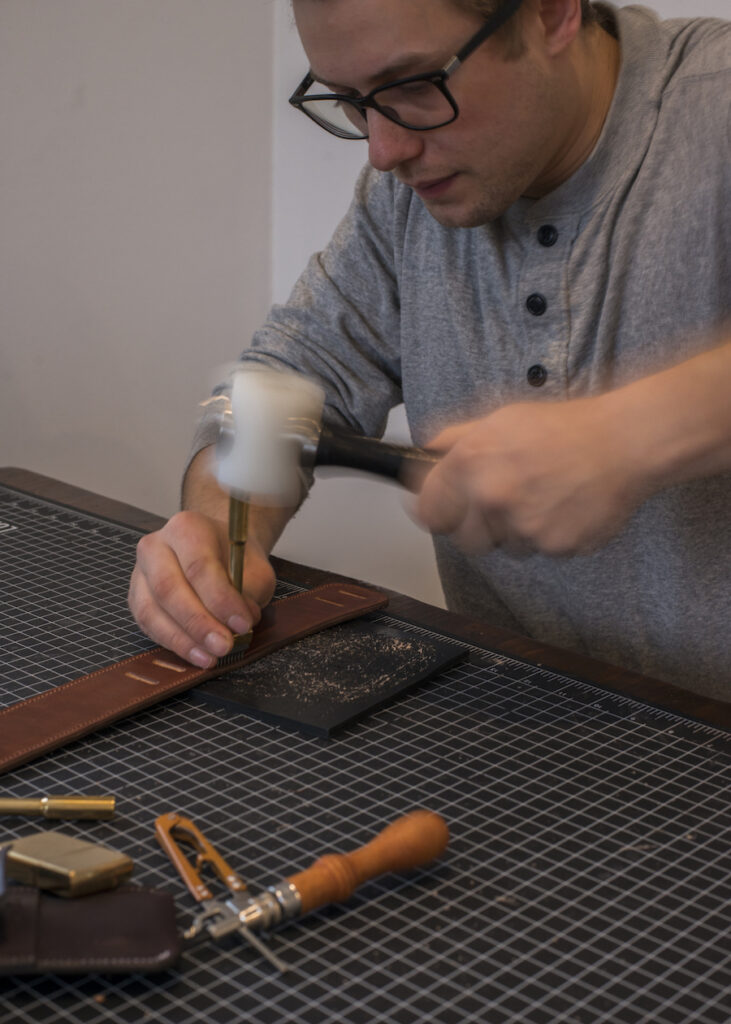 "I've done a lot of belts so far," says Dobrenski. "It seems like whatever I post is what I get interest in. But it really started in school. I was wearing a belt I've had for about 7 years and the buckle broke. I thought I could just make one, and then one turned into a few. I just made things that I wanted and it turned out that other people wanted the same things I was already making."
Over the last year Dobrenski has been receiving more and more orders for his leather works, all the while still working his day job. But with a new website on the way to help streamline orders, and realizing there is a rapidly growing market for well-made, long-lasting leather products, Dobrenski is feeling optimistic about where his craft and business is headed next.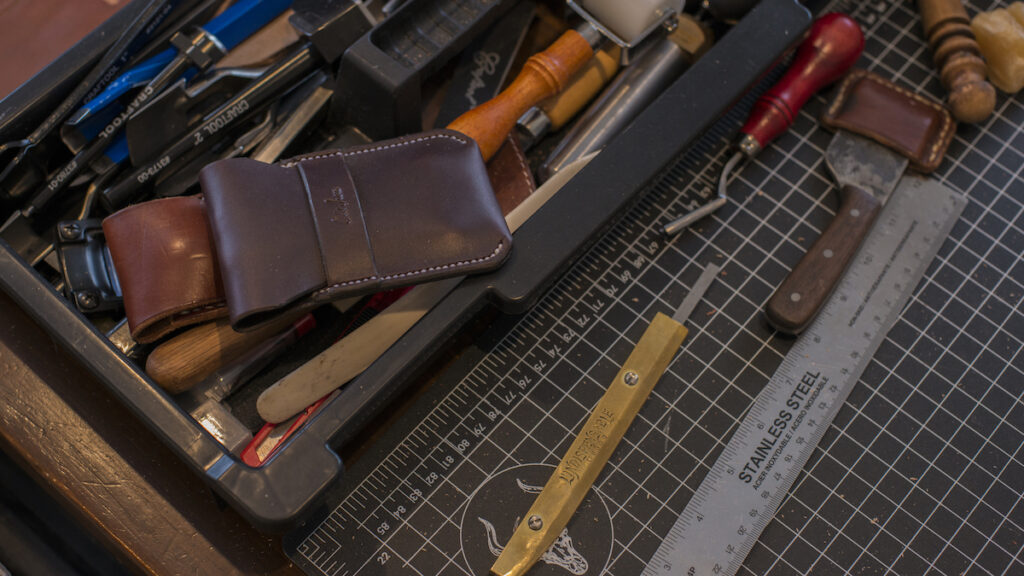 "There's a lot of people with appreciation for local products, or Canadian-made products," Dobrenski says. "Each piece of leather is custom made for that person. There's a sort of artistry in this work and it's fun to document that along the way. It's neat to see that old world traditions are still being used today and to be apart of that."