This is Kari. Kari designed and created the mural in downtown Terrace called "The Wild Ones". When the Terrace Downtown Improvement Association did a call for artists, she knew this was a project that excited her. Kari worked tirelessly over 150 hours to complete this mural, including dodging rainy weather and 12-14 hour work days.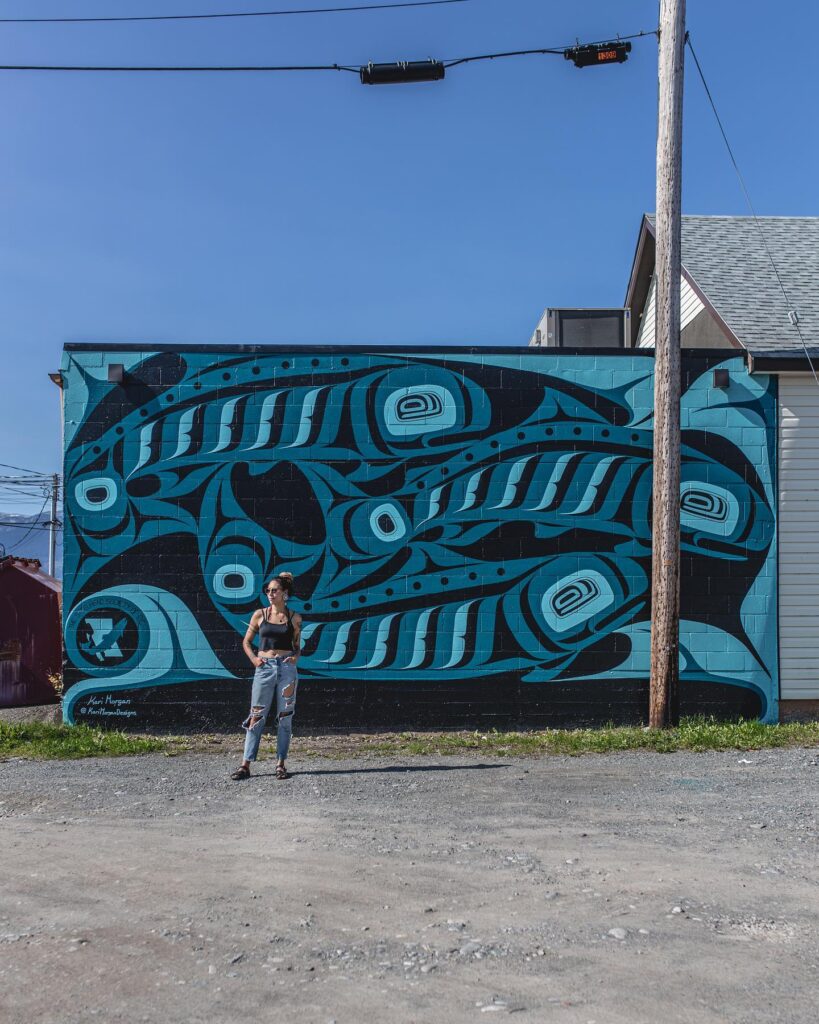 As an artist, Kari sees the world differently. Whether it's designing large scale murals or creating wood carvings, she is always working to translate the world around her into art. Growing up, Kari remembers telling people she wanted to be a "starving artist", so it's no coincidence she is embedded in the creative. Luckily she can knock the "starving"' out of the job title and has been able to develop a life around her passion. In fact, Kari Morgan Designs currently has pieces for sale in an art gallery in Seattle, focused on highlighting Indigenous artists. 
Sharing her work with the world is hugely important to her, not only to continue as an artist, but to bring her story and history forward. As an Indigenous artist and grad of the Freda Diesing School of Northwest Coast Art, Kari hopes to use her craft to bring a resurgence to the cultural stories that are so important to her (it also helps that her Nisga'a name is K'alaajex, which translates to "making friends"). And as you face the incredible piece she has created downtown, it is difficult to feel anything but gratitude for the life and energy her art brings to the community.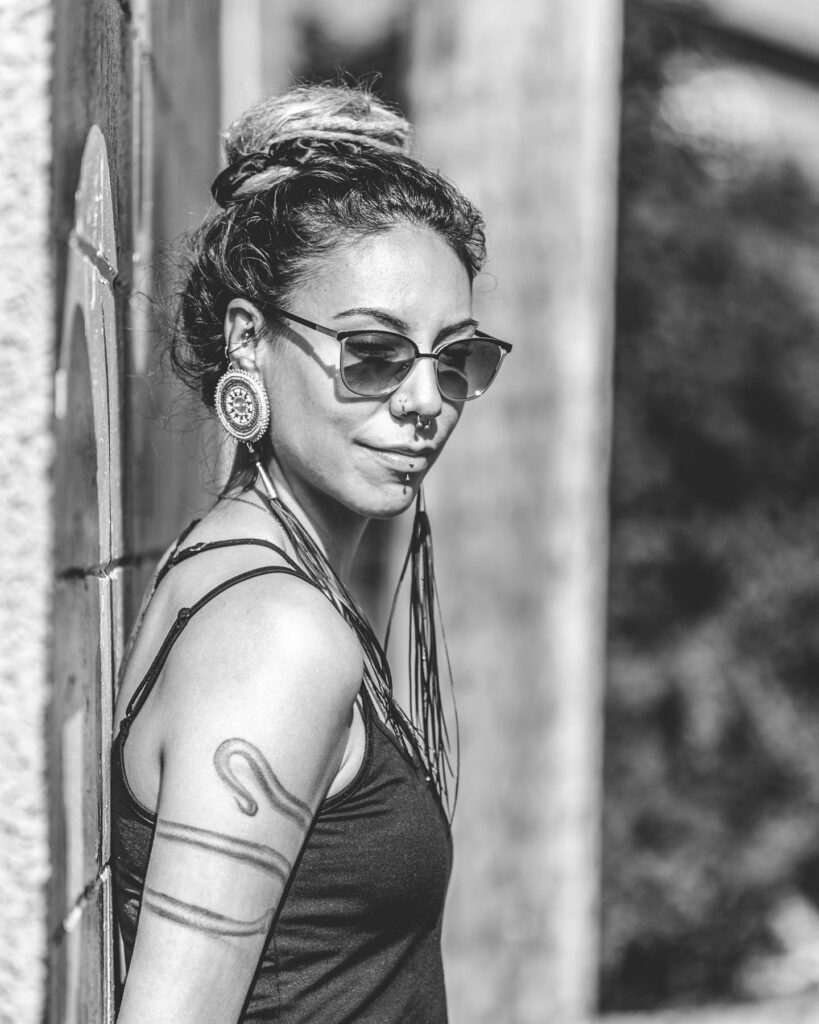 Click here to visit the 'Humans of Terrace' Facebook page.