Schools across the province are running in-person classes and health officials say there haven't been any COVID-19 outbreaks. But information has been confusing and sometimes hard to come by and parents are anxious.
Many people are wondering: Can schools be reopened safely?
"It's not necessarily the safest thing to do," said Dr. Tara Moriarty, one of Canada's foremost infectious disease experts. "On the other side of that, what do you do if you've got to work, right? Like if you have kids and you're going to lose your job because you're keeping them home from school."
Dr. Moriarty made those comments during a recent virtual event hosted by Skeena Strong called "Fighting COVID In The Skeena."
She will be available again this Thursday to answer your questions about school reopenings, safety precautions and everything else COVID-related.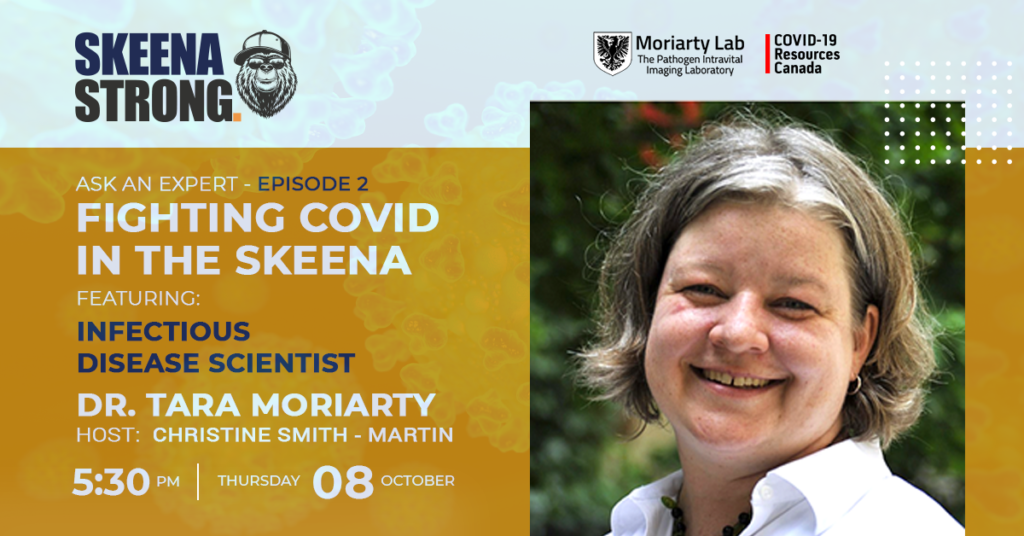 Please join us this Thursday, October 8th at 5:30pm for an hour-long Facebook live event hosted by Christine Smith-Martin, from the Tshimshian and Haida nations. In addition to the thought-provoking and energetic Facebook live conversation, the live event will feature a team of Canada's top health scientists answering questions in the comments thread.
That means that anyone in the live audience who comments or asks a question during the show will have instant access to some of Canada's brightest minds at their fingertips.