[This post originally appeared on Humans of Terrace, a photography project featuring "the faces, cultures, activities, and personalities of the humans (and dogs) that make up our town and area."]
This is Christine.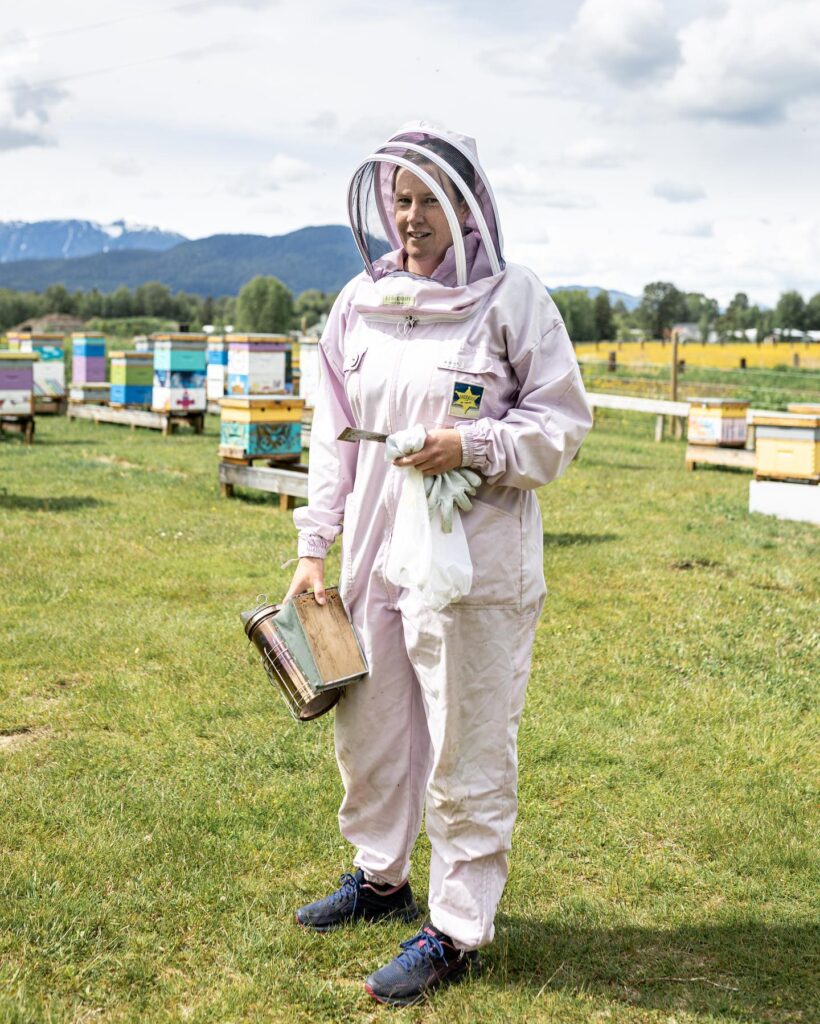 Three years ago she founded Rushing River Apiaries, and along with her husband Tavis, runs this little bee haven nestled behind the Spotted Horse Nursery. Initially drawn to making mead, Christine and Tavis soon realized they had a passion for producing and educating the community about honey.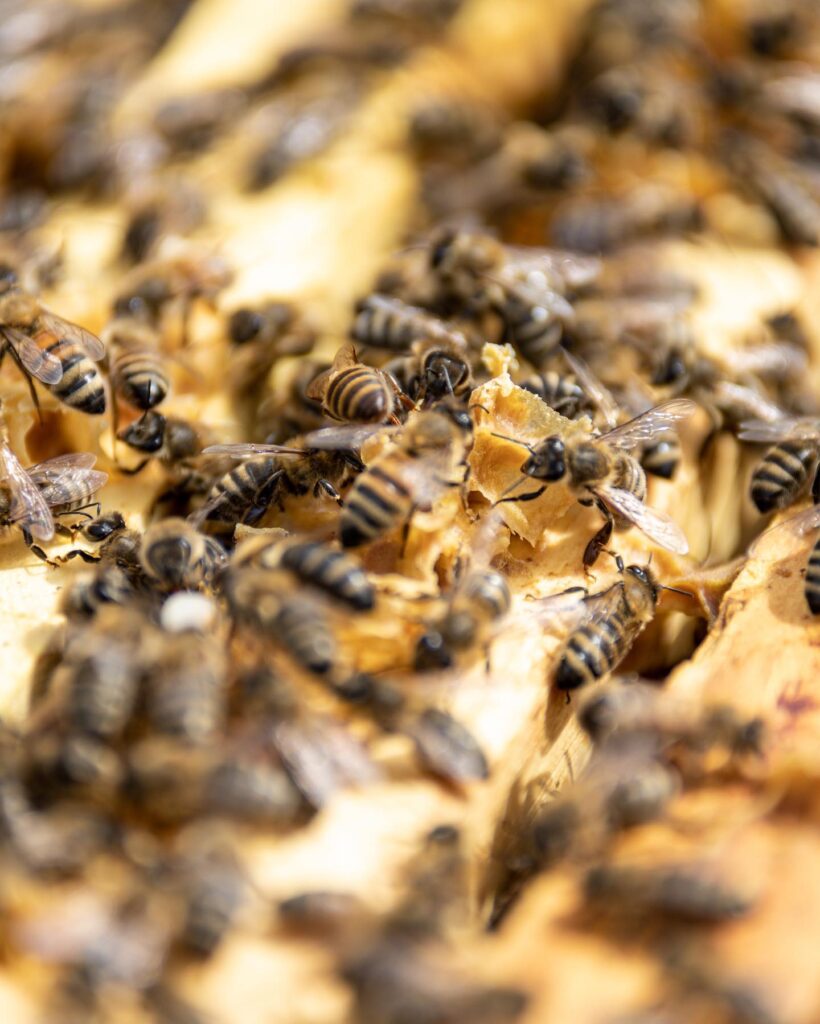 With eighty hives, Rushing River Apiaries produces 70-pounds if honey a year, including their specialty, fireweed honey. Fireweed honey hives are brought into the mountains and placed near fireweed for the bees to snack on. Protected by bear fences, this process produces a unique and soft tasting honey that is extremely popular. When the COVID pandemic forced them to cancel their "open hive" event, they asked the community to pick up a bee box and paint it themselves. Their three yards are now filled with colourfully decorated hives, bringing life and joy to their business.