When a Vancouver journalist tweeted out last week the shocking news that B.C. had reported 589 new cases of coronavirus, a few people replied sceptically, with one commenter sharing an article calling the pandemic "an actual planned conspiracy."
But the State of Science Index (SOSI), an ongoing study of attitudes toward science by the company 3M, suggests those views are not popular or widely embraced–and that across Canada and the world, trust in science is reaching all-time highs.
"As people face the most challenging health crisis in our lifetime, science is more relevant, more trusted, and more important to people all over the world," explained Mike Roman, CEO of 3M.
In the most recent State of Science Index (SOSI) survey results, released last month:
– 89% of those surveyed say they trust science;
– 86% trust scientists;
– 77% agree that science needs more public funding; and,
– Since the start of the pandemic, the number of people who agree that "I am skeptical of science" has declined from 35% to 28%.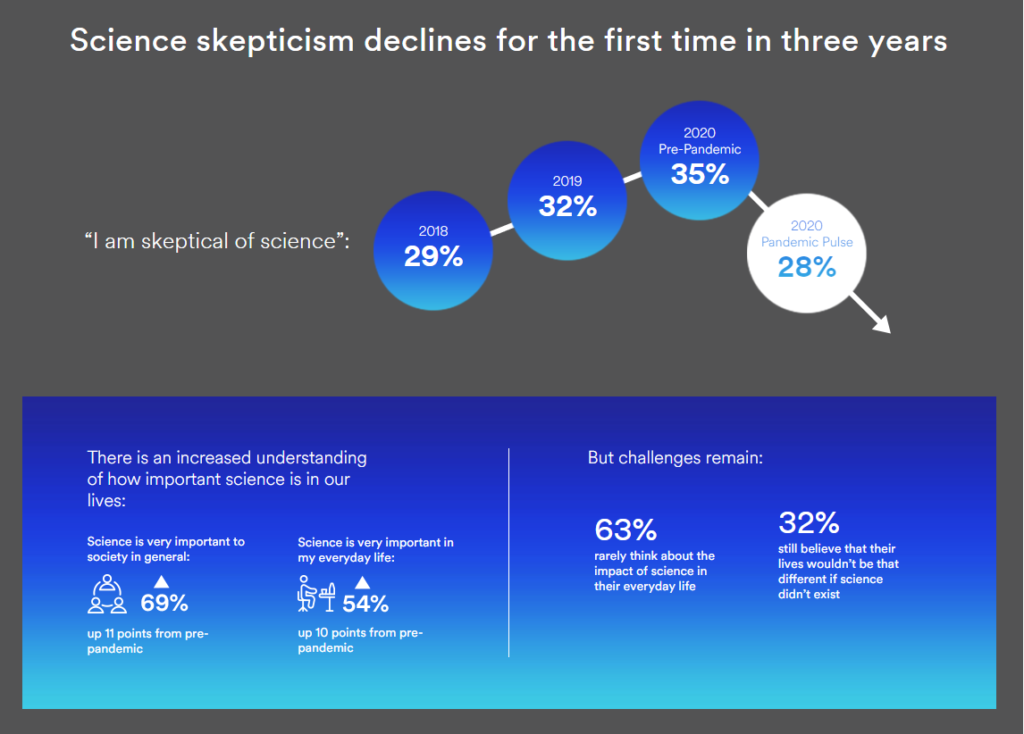 Other researchers have found similarly high support for science.
"[A] new international survey finds scientists and their research are widely viewed in a positive light across global publics, and large majorities believe government investments in scientific research yield benefits for society," reads a report from the Pew Research Center. 
The Pew Research report found that in Canada, 83% of us feel that government investments in scientific research are "worthwhile"; and another 52% say that being a world leader in scientific achievements is "very important".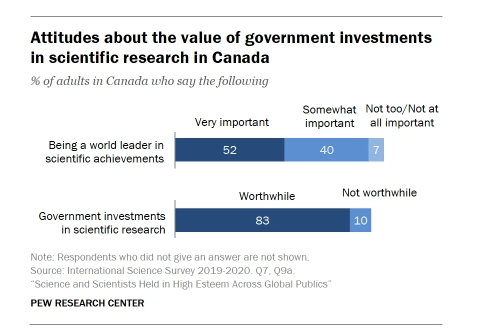 This is good news for B.C., which is seeing COVID cases rising at an alarming rate. The best and fastest way for us to beat the virus is to listen the science and public health experts.