This is Ben.
Originally from Terrace, Ben Webb is a northern boy at heart and has spent most of his life somewhere in the Northwest. Eight years ago, Webb followed a girl to the Bulkley Valley. Things didn't work out, but he fell in love with Smithers, drawn to the surrounding mountains and adventures in the backwoods.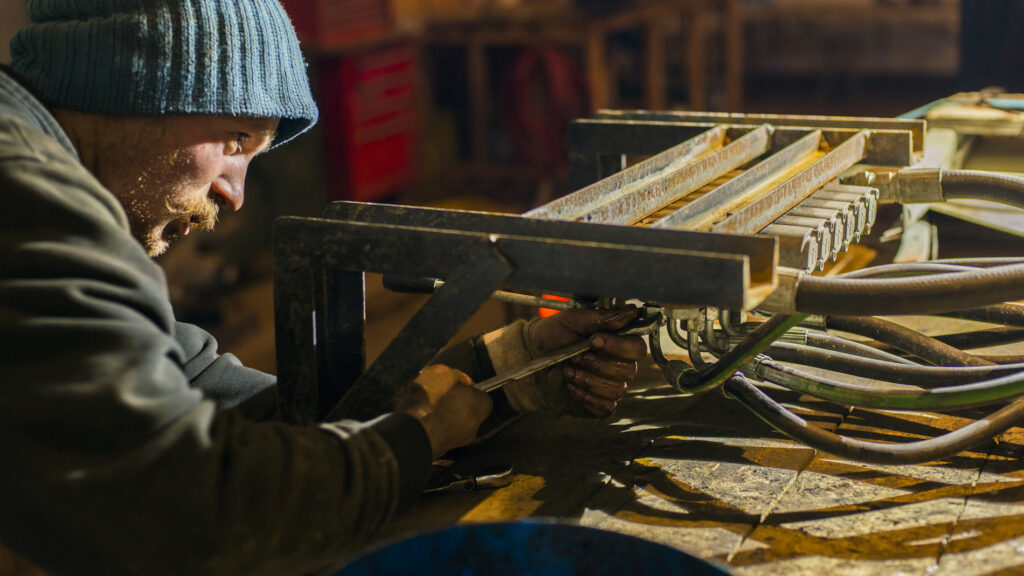 "I absolutely love it here. The outdoors for me is huge, everyone always goes to Terrace for fishing and skiing, but for me I prefer to do it right here," Webb says.
At the back of the Tyler's Towing – hotshot service – impound lot in Smithers, repairing hydraulic hoses on a heavy axle tow truck, Webb explains he is a self-taught mechanic. After years of getting dirty and working with his hands in the mining industry, running excavators and now working for Tyler's Towing, Webb seems to have found some kind of paradise amongst the rivers and mountains of the Bulkley Valley to raise his family.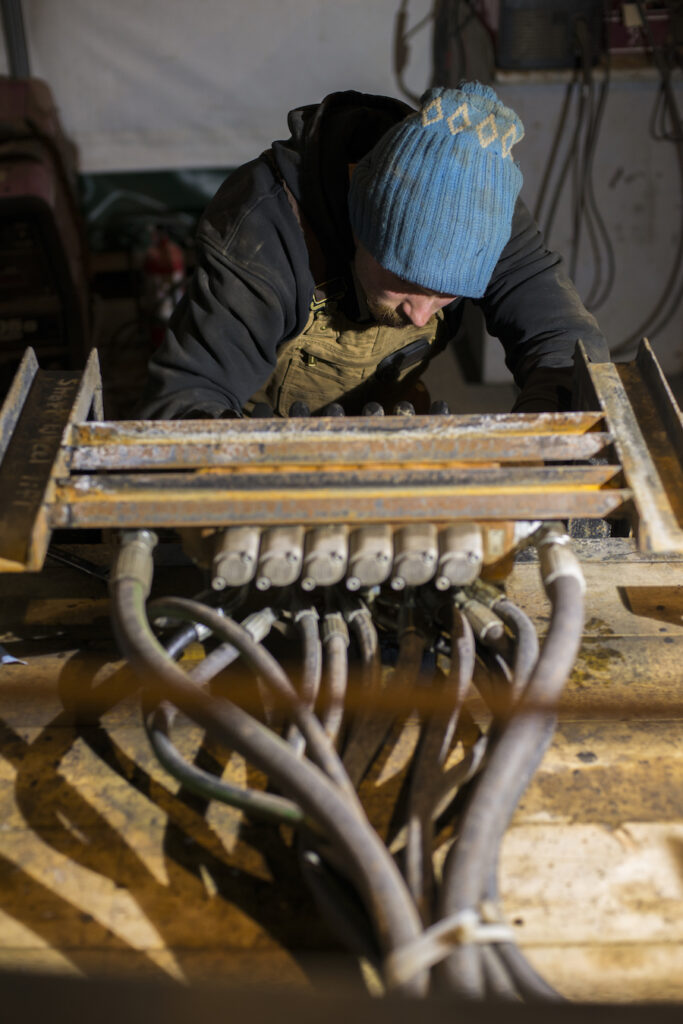 Whenever he isn't replacing brakes, changing oil or saving motorists from being stranded along one of Northwest BC's desolate roads, Webb's out in the bush or at the lake with his wife and two young children, because "the mountains are right there!"
At one-point Webb made his way to the lower mainland for a heavy duty mechanic job, which he still gets asked to return to every now and then, but Webb eventually returned to the northwest and found work "spinning wrenches."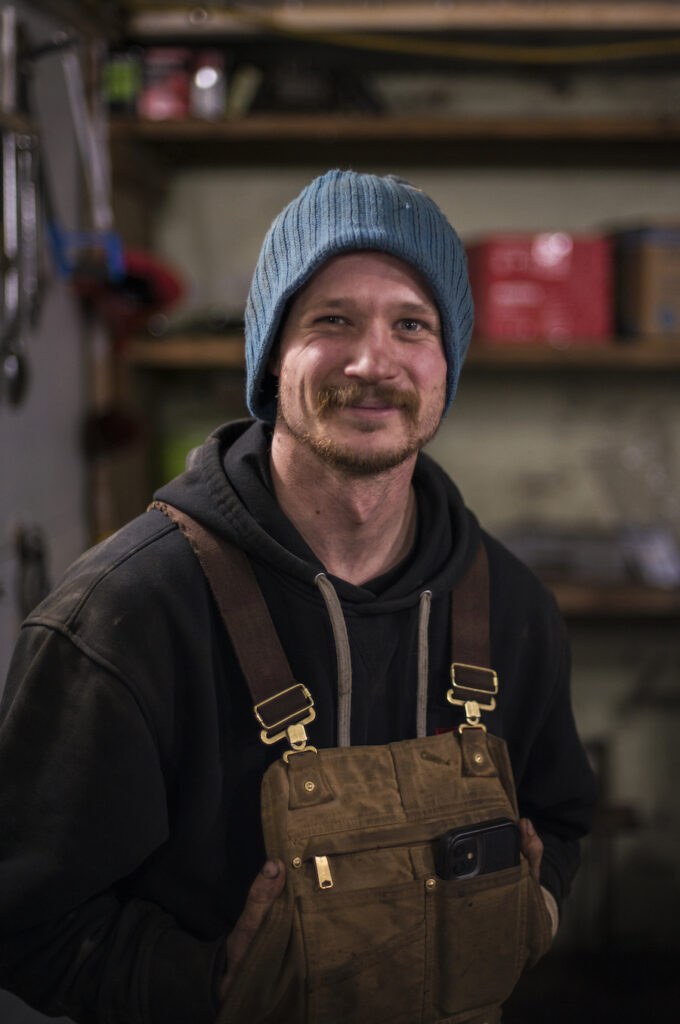 "I prefer to get greasy, I don't think you'd ever find me in an office setting," Webb explains with a chuckle. "I have zero tickets; I just spin wrenches. As a young kid, any chance I got to request a present for Christmas or my birthday was tools, I loved getting tools."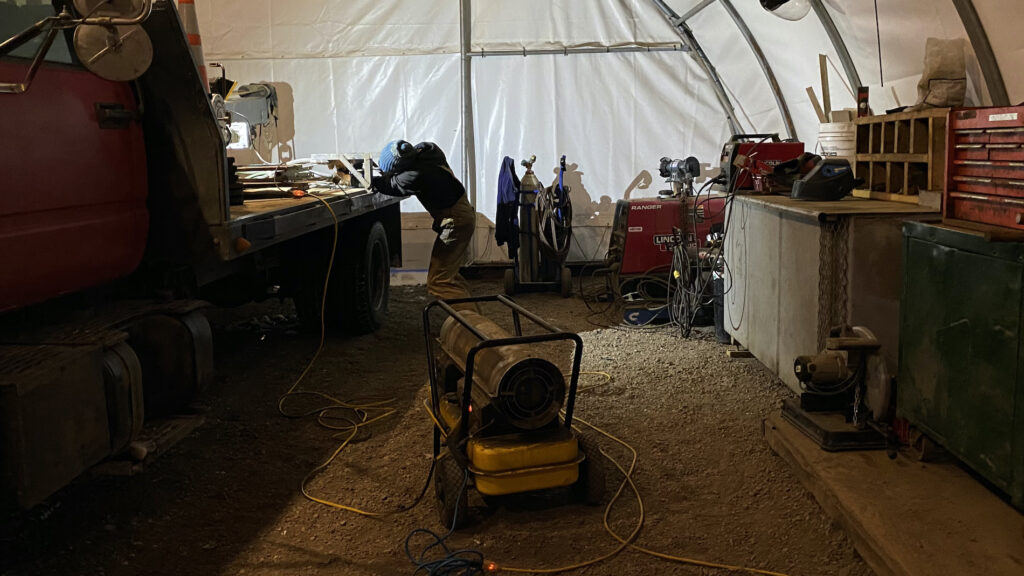 Even in high school Webb was always gunning for the shop. His school didn't have a mechanics shop so he would make his way to a neighbouring school where he knew the shop teacher and show other kids how to do oil changes and brakes, something he'd been doing since he could pick up a wrench.
"I've been into cars and trucks forever," Webb says. "I got my first truck when I was eleven years old and it kind of spiraled down from there. My first job on paper was working at a garage in Terrace called Central Garage. I was 13 years-old, my dad would drop me off and pick me up at the end of the day. I'd change oil, brakes and sweep floors and I loved it."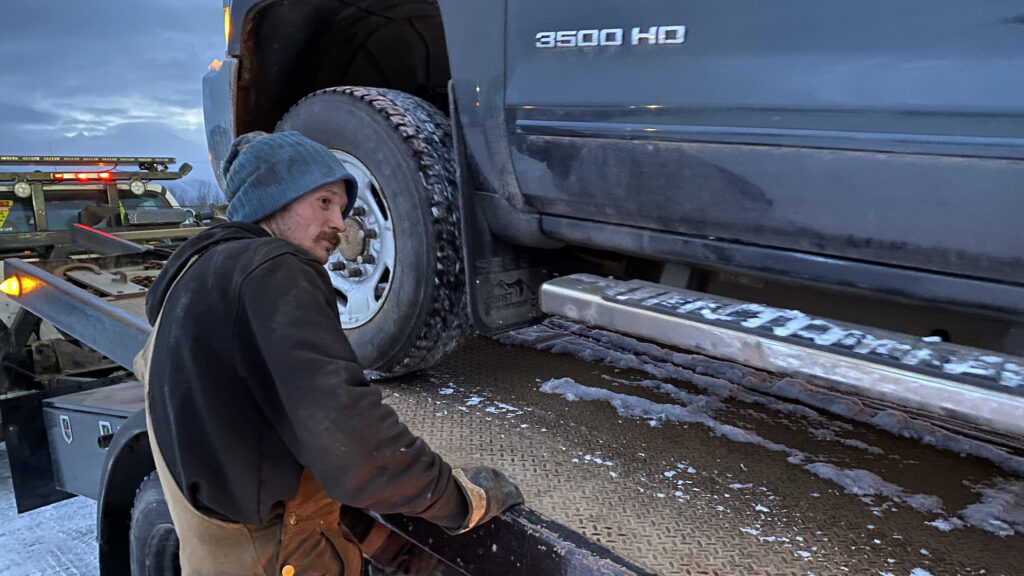 After he finished up a job for the winter a few years back, Ben ran into his current boss Paul on the side of the road pulling a car out of the ditch, Ben pulled over and helped them out, "all I did was hold the steering wheel." A couple days later he started working with Paul at Tyler's Towing.
For many who've landed in the Skeena, their work life may follow a similar trajectory, finding work through word of mouth, handshakes and doing whatever you have to to stay and be part of the community. "It's just meeting the right people in the right situations. I'm a totally different person than when I started at Tyler's Towing."
"I'm not a good mechanic by any stretch of the game, but I sure love learning, that's probably why I have this big desire for wrenches. I love learning and wrenches are always expanding," Webb says. "Nowadays vehicles have a lot of electronics in them, which I despise, I love the mechanics of vehicles and how those things work and love learning new stuff, so for me it's always been a passion."