You're not imagining it: housing in Terrace is getting crazy expensive. And now you have the opportunity to find out why.
This week the city is hosting two free information sessions about out-of-reach house and rental prices. The first takes place Wednesday evening from 7 to 8:30pm and the second is Thursday afternoon from 2 to 2:30pm. You can find sign-up details here.
The events are specifically about a report that the City of Terrace and Regional District of Kitimat-Stikine released in December, which concluded that "safe, affordable, and inclusive housing is increasingly difficult to find." No worries if you missed it, there's been a lot going on these days.
One of the report's biggest findings is that renting has become much harder in recent years. "Participants described an incredibly competitive rental market where available units were rented within hours, often at prices exceeding $2000 a month. If someone was able to find a rental unit, it was often a price well above their means. Sixty-three percent of renter respondents to the community survey indicated their current home was unaffordable," it explains.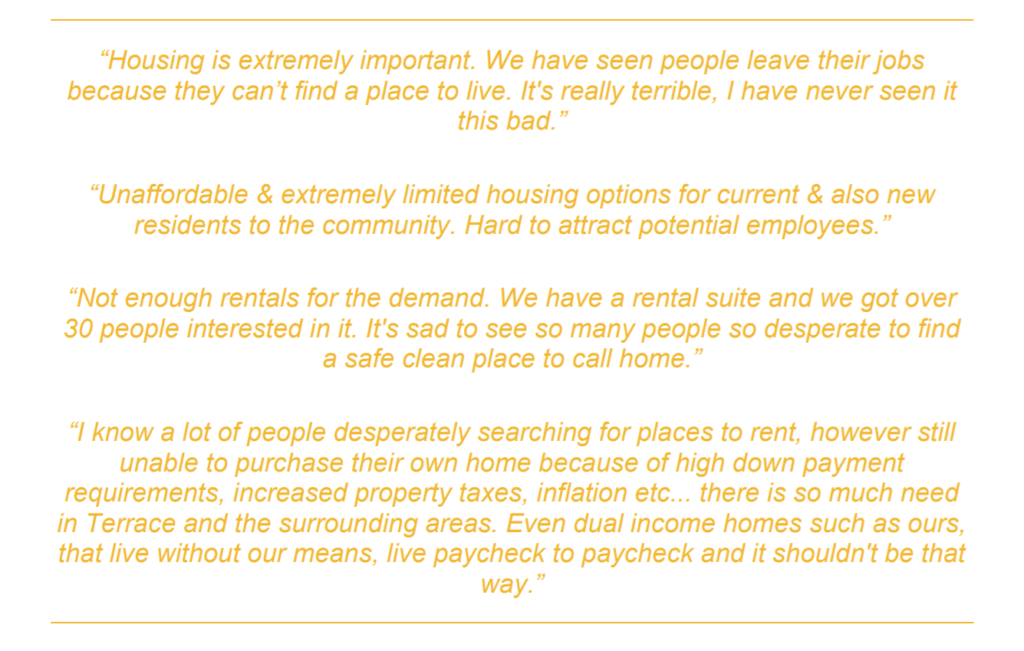 At the same time owning a house is getting more difficult. "Housing prices have risen dramatically in the last ten years. Adjusted for inflation, median dwelling prices are up 45% since 2010. There are many people in Greater Terrace who, five years ago, may have been able to afford market housing but are now unable to because of the accelerated cost," it explains.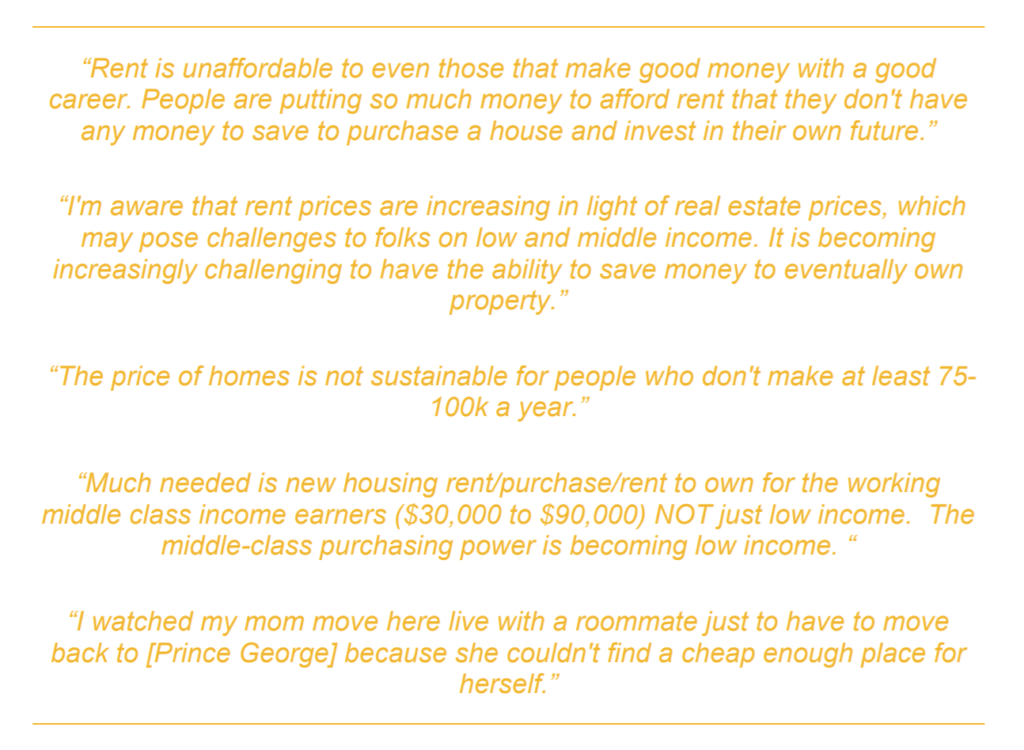 The free information sessions this week "offer an opportunity for community members, non-profits, and housing stakeholders to engage directly with the project team and ask any questions about the findings and trends observed across the region."
Here's a link that explains how to attend.