Almost a year into this pandemic, people across the province are feeling anxious and pessimistic. That's according to a major national poll released this week, which found that British Columbians are more likely than residents of other provinces to think things are worse than they've ever been when it comes to ending coronavirus.
Nearly half of respondents in the province (48 percent) said they believe "we are in the worst period of the crisis right now." Quebecers came in second place (44 percent) and people from Atlantic Canada were third (42 percent).
The poll was conducted across the country by Léger and the Association for Canadian Studies betweeen February 12 and 14, 2021.
When it comes to satisfaction with COVID measures put in place by their provincial government, however, John Horgan gets a pass from seven in ten (69%) British Columbians. The B.C. provincial government is at the top of provincial ratings, essentially tied with the Quebec government.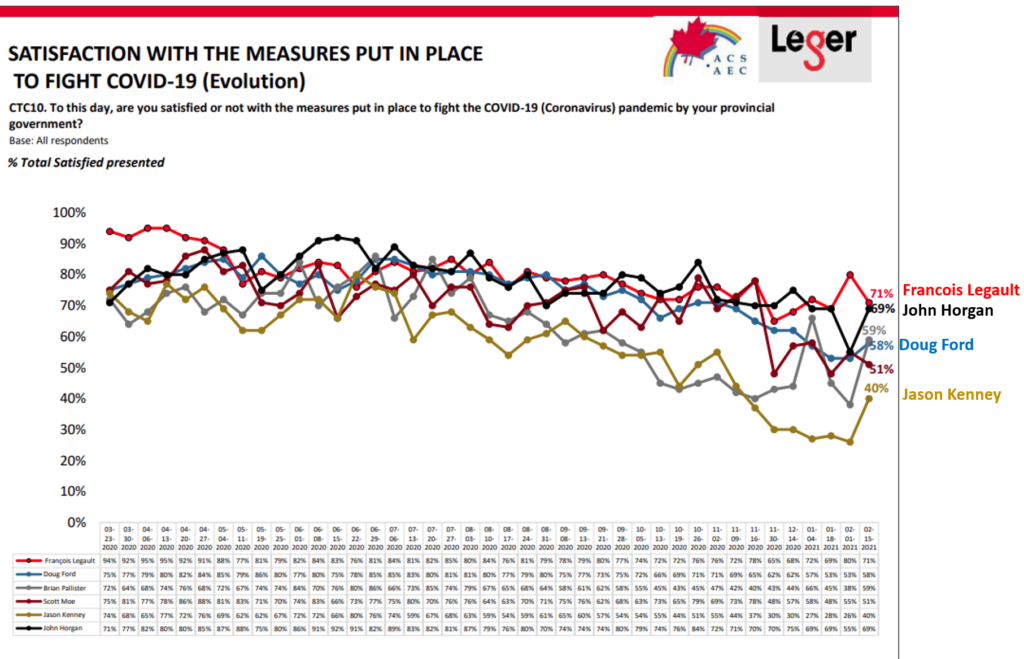 The Alberta government of Jason Kenney at the bottom with just four in ten (40%) of Albertans saying they are satisfied.
British Columbians also stood out another question: they were most likely to blame Prime Minister Justin Trudeau for not ending the pandemic sooner. More than three-quarters of respondents (76 percent) said the reason the vaccine rollout is going slower than expected is due to "the federal Government's capacity to obtain doses of the vaccine on the global market." Atlantic Canada and Quebec were close behind in agreeing with that.
Overall the poll found that the mental health of Canadians has declined over the past year, going from 42 percent of respondents feeling "excellent" or "good" in April 2020, to only 31 percent of people feeling that way as of last weekend. 
The findings confirm what all of us are already feeling: people in B.C. just want this damn thing to be over.