Earlier this week the B.C. government made a dramatic announcement regarding Prince Rupert: every single adult in the city would be eligible to be vaccinated by April 1.
But new data shows exactly why that unprecedented decision was made. With 106 new cases reported over the past week, Prince Rupert is now the undisputed epicenter of COVID in the Skeena region. That case load is 33 percent higher than the week before.
"With today's release of information, Prince Rupert retains its position once again as the community with the most reported cases of COVID in a one week period, a placement that spikes upwards from last week's report of 73 cases and doubles the reports for this week from Terrace," the North Coast Review reports.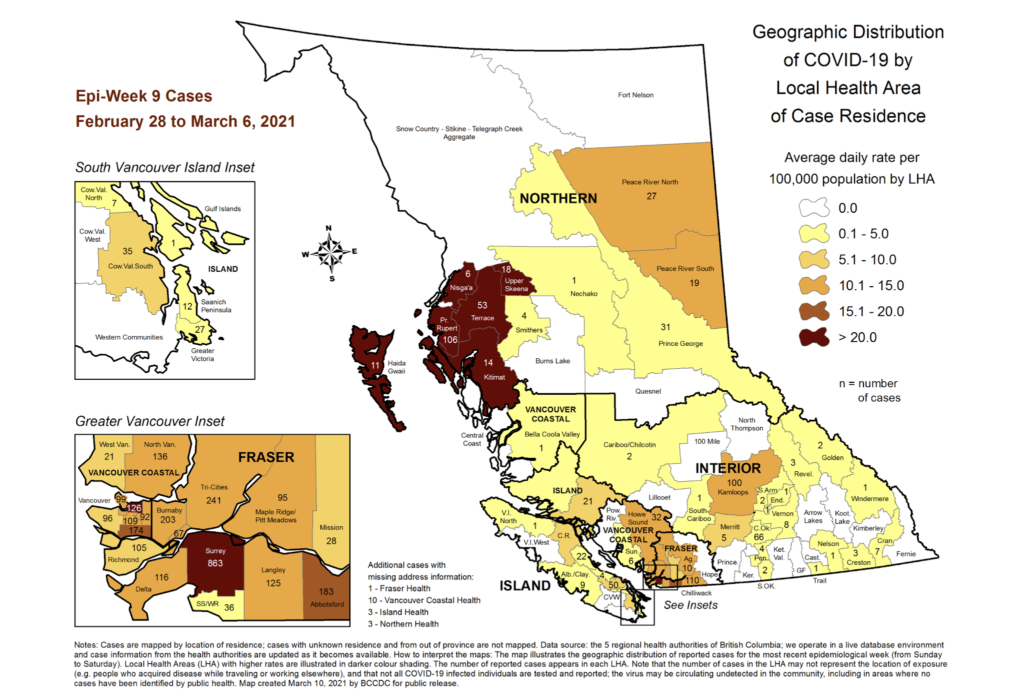 This worrying increase of cases "clearly contributed to the decision to embark on the large scale community wide vaccination program set to start next week," it writes.
Prince Rupert's vaccination effort is in a race against time: get enough people protected against the disease before it can spread even further in the community.
"We've been hearing kind of a sense of relief that the vaccination is coming, in addition to other measures the community has been taking to control this situation," Dr. Jong Kim, Chief Medical Officer of Northern Health, told CTV this week.