The Brazilian variant of COVID that led to Whistler shutting down is spreading rapidly among younger people. And that's a worrying trend, because evidence suggests it can be deadlier than earlier waves of coronavirus.
"With the initial COVID the feeling was very much that while young people may get COVID they may not get all that sick, I think the variants have changed that…and I don't know if people are realizing that," Dr. Gerald Da Roza, head of medicine at Royal Columbian Hospital, recently told Global News.
Currently B.C. has one the world's largest outbreaks of the new variant outside of Brazil. And data suggests the majority of cases are occurring in younger people. The median age for people being infected with the Brazilian variant is 29, B.C. Health Minister Adrian Dix explained over the weekend.
In a widely-read article for The Tyee, journalist Crawford Kilian explains why we must do everything we can to prevent the variant from spreading further. 
"If John Horgan knows those numbers, and he certainly ought to, he might well worry about British Columbians between the ages of 20 and 39 — especially those exposed in the workplace," Kilian wrote. "It's not just that more will die, but that more will be hospitalized and more will require intensive care. As well, more will survive to become 'long-haulers,' needing medical attention for months if not years and unlikely to be able to work or study in the meantime."
Researchers in Brazil have concluded of the variant that "in addition to enhanced transmissibility and potential immune escape, it may be associated with enhanced virulence and pathogenicity."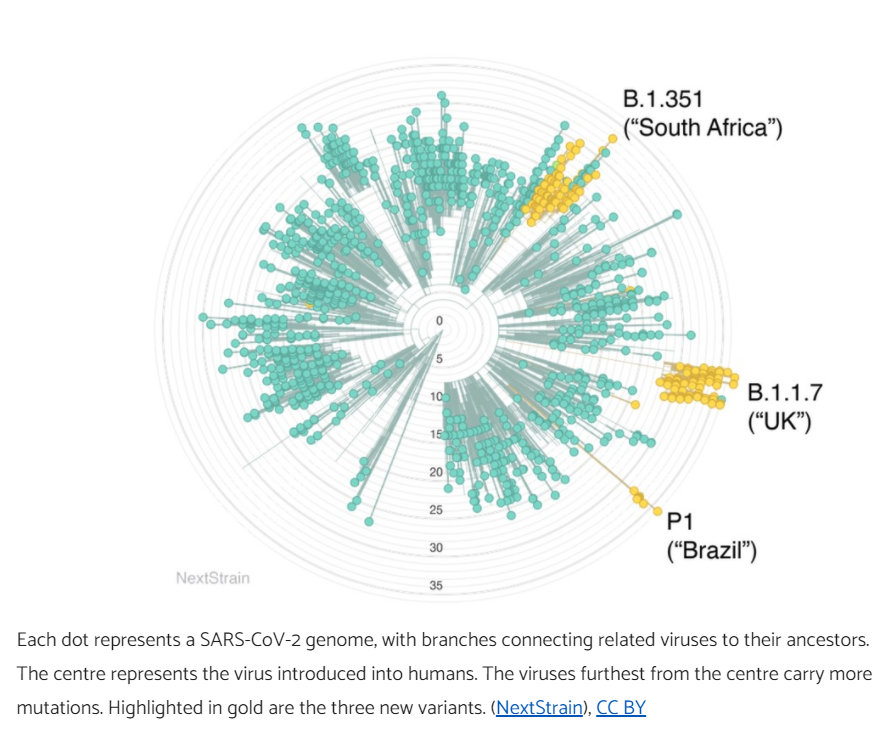 As Kilian explains: "It spread more easily than earlier strains, it evaded more people's immune reactions and it made its victims sicker. A very recent Brazilian study found that P.1 is 2.6 times more transmissible than the original virus, and can reinfect many persons who've already recovered."
Among people who catch it there is a 10 to 80 percent higher chance of them becoming fatally ill, the B.C. Centre for Disease Control warns. The variant is spreading mostly in more southern regions of the province for now, but people across the Skeena need to continue practice social distancing and other safety measures.

"Let's keep P1 from spreading," Sarah Otto, a professor at the University of B.C.'s department of zoology, told the Vancouver Sun.