When three bear cubs arrived at the Northern Lights Wildlife Shelter earlier this week, the Smithers-based rehabilitation group gave some urgent advice to people across the province.

"The mother was shot when she allegedly preyed on domestic livestock. This is a good time to remind everyone that when keeping livestock of any kind it should be kept in wildlife excluding enclosures," the shelter wrote on Facebook. "Please house your livestock in a way that predation is prevented and wild lives are spared. Many wild animals currently have young and if a mother is killed the young will die too in most cases. Have a heart for their lives too."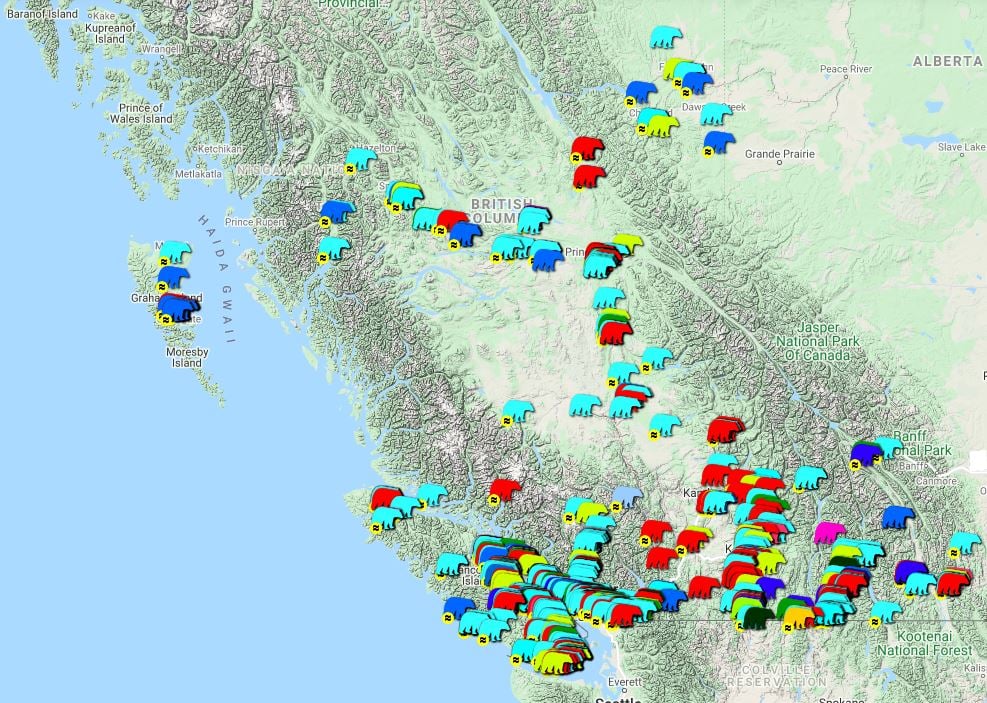 The message came as B.C. bears are being killed in high numbers. More than 500 black bears were put down by conservation officers in the past year alone.
"Five hundred (hungry) bears would probably fill the entire downtown Terrace Mall parking lot. Imagine. That's how many got exterminated in this province recently. A lot," Maria Luppens wrote on the Terrace Community Bulletin Board.
A coalition of advocacy groups has come together to form the B.C. Bear Alliance, which is calling for more oversight of conservation officers to reduce the number of bears killed, along with improved training.
"A lot of [bear deaths] could be prevented," Christine Miller, head of the new alliance, told CBC. "We would like to see the conservation officers have an enhanced understanding of bear behaviour, and to include that in ongoing training by bear training experts."
However, officers in the Skeena say a lot depends on the precautions taken by local residents. Many problems with bears start when people let the animals have access to their garbage and other non-natural food sources.
"It is a provincial policy to look for attractants this year and that includes garbage and bird feeders and whatever would specifically be attracting wildlife. So our officers will be out and about doing attractant-management auditing, to see if there are any areas of concern or any location where there are higher occurrences of bears wandering into the community," Tracy Walbauer, Sgt. Conservation Officer for the Skeena region, recently said.
Luppens agrees. "Crucial to keep any attractants away. Even toothpaste will make a bear rip a backpack apart," she said.
Luckily, the cubs that were brought to Northern Lights Wildlife Shelter seem to be doing ok for now. "They are still very shy, but are eating which is always a great relief," the group says.