Experts fear that Interior BC steelhead trout are potentially one single disaster away from extinction. It could be a preview of what's to come for Skeena salmon.
New provincial data on steelhead is stark: there were only 19 spawning adults returning to the Chilcotin watershed last year. In 2015, there were 418. In 1985, there were 3,149.
The 203 returning steelhead recorded last year in the Thompson River is the second-lowest ever.
With numbers this small, a single event such as a rockslide, or even an unprecedented heat wave like we saw earlier this summer, could be devastating.
"You've got an entire run depending on the spawning success of just a few individuals," University of B.C. quantitative biologist Eric Taylor told the Vancouver Sun.
But the existential challenges faced by Interior steelhead reflect a larger problem. Industrial development and human encroachment has shrunk the species' habitat, at the same time that climate change is adding extra threats.
For example: A video shot this summer in the Columbia River during the heatwave shows salmon suffering likely-fatal injuries in water that reached temperatures of 21 degrees Celsius.
Overfishing is also an issue, Taylor said. Add all this up, and you can see that the Steelhead decline is warning for fisheries across the province, including the Skeena.
"Wild sockeye population diversity in the Skeena has declined an average 70 per cent," The Tyee reported earlier this year.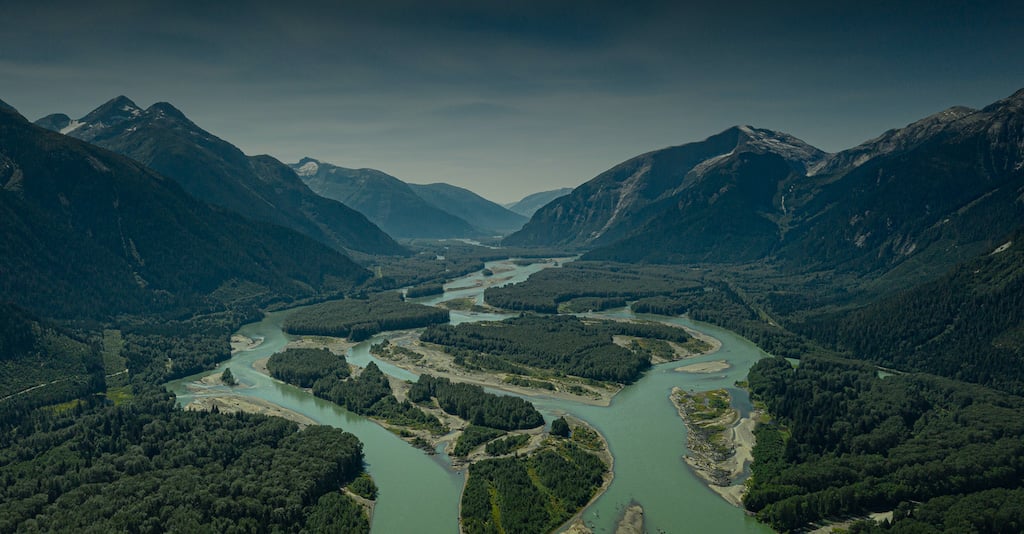 "The severity of those declines differs by tributary, ranging from a 56 per cent loss of wild salmon in the Babine River to more than 90 per cent in the more remote Motase, Sustut and Slamgeesh rivers," it explained. "In the watershed's most far-flung tributaries — those located in the headwaters — populations have declined most dramatically, at an average of 93 per cent."
The Department of Fisheries and Oceans earlier this year announced dramatic fisheries closures up and down the coast, along with a $647 million plan for Pacific salmon protection.
But salmon advocates say that must be paired with measures to reduce the severe habitat impacts of mining, logging and climate change.
Otherwise, fisheries across the Skeena and the province will keep declining. That's the warning that people like Jesse Zeman see with Interior Steelhead.
"Soon, there will be no more fish left," he said.