Federal Conservative leader Erin O'Toole wants to bring the Skeena-traversing Northern Gateway oil pipeline back from the dead.
But the local Conservative candidate thinks that's a bad idea.
"The consultation wasn't done properly. The partnerships weren't done properly. There's a reason that this riding didn't want to see that project move forward," Skeena-Bulkley Valley Conservative candidate Claire Rattée recently told CFTK-TV.
"My number-one priority will always be to stand up for the people of Skeena-Bulkley Valley. That is my priority – my constituency – and that comes before party. So if there is no social licence for that project, I will be pushing against it," Rattée explained.
The Northern Gateway pipeline, which would have transported oil sands crude from Alberta to Kitimat, was officially cancelled by the federal Liberals in 2016.
The pipeline, which would have brought oil sands bitumen from Alberta to Kitimat, had some supporters in the region, but also many opponents.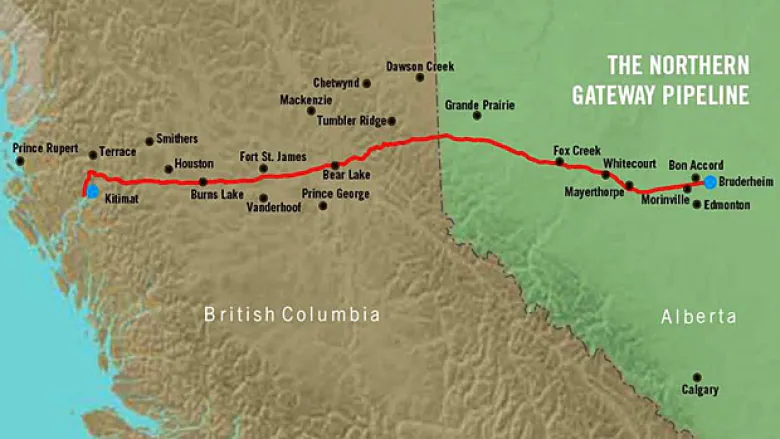 Those opponents included then-chief councilor of the Haisla First Nation Ellis Ross, who is now running to be the next leader of the BC Liberal Party.
"I'm just not willing to actually put the Haisla in that position," Ross said at the time, referencing a potential oil spill.
O'Toole now argues that the project can be built safely and that is has support from some Indigenous groups.
"The thing I like the most about the proposal for Northern Gateway was the economic partnerships for Indigenous communities. Indigenous communities were going to have 33-per-cent ownership," the Conservative leader said. "I would like to see intergenerational transfer of wealth and opportunity, after generations of trauma transfer."
However Rattée says the media are misinterpreting O'Toole's position and that in reality the Conservatives have no plans to revive the pipeline project.