You might have noticed an interesting decal on the front window of Skeena Bakery in New Hazelton. There's also one at Dolly's Fish Market in Prince Rupert.
The decals say, "We welcome you to breastfeed, anytime, anywhere." ​​
The decals are part of a campaign by Northern Health to help new mothers feel comfortable breastfeeding in public.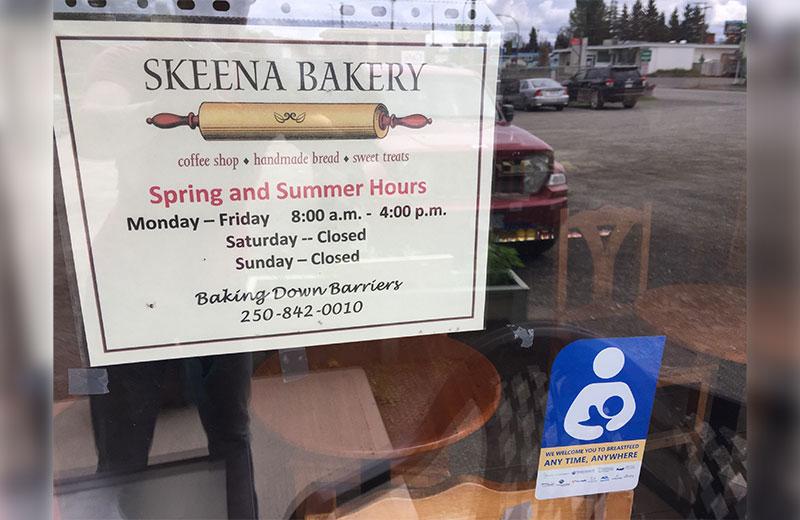 "I just wanted to say thank you for providing this decal!" one local parent named Sydney said after entering a business that's taking part in the campaign. "It's such a huge relief to see it when I'm out and my daughter needs/wants to breastfeed. Thank you!"
A staff member at one of the businesses said, "Everyone should be able to breastfeed at anytime, anywhere. We want to create the most welcoming space for families."
You might think it was widely known that women are legally allowed to breastfeed in public wherever they like. But not everyone has received the message.
"It's discriminatory to ask a parent to cover up or breastfeed somewhere else," Northern Health explains. "While these facts are not new, they may not yet be common knowledge."