The war against COVID in the Skeena needs more troops.
Northern Health is putting out the word that anyone who is qualified should apply to give people booster shots and protect them against the Omicron variant.
"If you are qualified, interested, and available to assist with our continuing immunization efforts we encourage you to reach out to us," reads a notice from the health authority, which includes information on how to get in touch.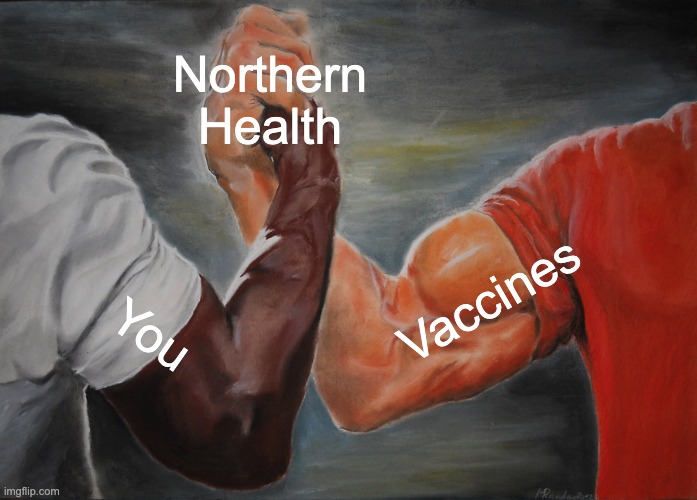 You don't need decades of experience to apply.
"Qualified health care providers include a number of occupations (e.g. midwives, practicing and non-practicing physicians, practicing nurses, retired nurses, nursing students, dentists, and emergency responders)," it explains.
The recruitment drive comes as B.C. races against time to fight the Omicron variant, which is much more contagious than other variants but appears to cause less severe illness.
The province is rolling out an effort to get booster shots to the entire population, which can vastly reduce the health risks of getting COVID. So far everyone above age 60 is eligible to receive a booster.
But the campaign comes as many nurses and healthcare workers are burning out and potentially leaving the profession after two years of battling the pandemic.
That's why health authorities are asking for reinforcements.
"Right now Northern Health is seeking help," the authority says.