[This story originally appeared on The North Coast Review, a blog based in Prince Rupert that contains "items of interest to those living on the North Coast of BC."]
Federal Fisheries Minister Joyce Murray has kicked the controversial plans to ban the use of prawn tubbing down the road another year, announcing a suspension of the plans for the 2022 season.
The announcement will be welcome news for the prawning industry, which had been pushing back on the federal plan since it was announced last year. Those efforts included a petition to the government.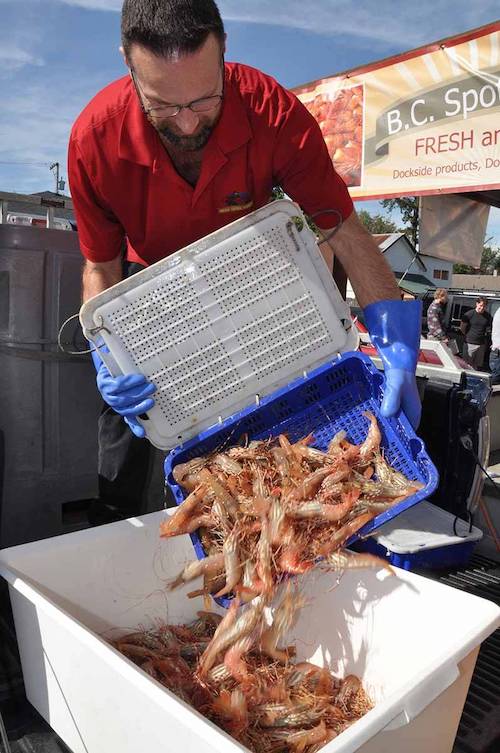 "Feedback from the Pacific Prawn Fishermen's Association (PPFA) and prawn harvesters over the course of the 2020-21 season helped inform DFO's efforts to clarify existing regulations that apply to the practice of on-board freezing of prawns (known as prawn tubbing) in the commercial prawn fishery," Murray said.
"For the 2022-23 Prawn and Shrimp by Trap season, harvesters may continue using existing containers to package frozen prawn tails in liquid, such as seawater, on-board their vessels. This decision gives harvesters adequate time to prepare for a transition to new standards for packaging frozen prawn tails in seawater on-board vessels in 2023," she explained.
Other plans ahead for the industry include implementing a third-party monitoring program for prawns that are frozen in sea water.
DFO also plans to advance work on the traceability of products through the development of labeling requirements for frozen products and the implementation of a tag requirement for live prawns.
You can review Monday's full information release here.
The decision marks the second year in a row that DFO has backed off on its controversial plan.
Fisheries for Communities, which was leading the push back against plans for the prawn industry, hailed the announcement, saying it was evidence the government had listened to affected people "loud and clear."