[This story originally appeared on The North Coast Review, a blog based in Prince Rupert that contains "items of interest to those living on the North Coast of BC."]
It took a bit longer than Kevin Falcon may have thought it would, but after close to fifty minutes of reviewing ballot results, making for five counts on the night, interim BC Liberal leader Shirley Bond read out the final results.
And with the count complete, it was Kevin Falcon who came out to the stage as the party's next leader.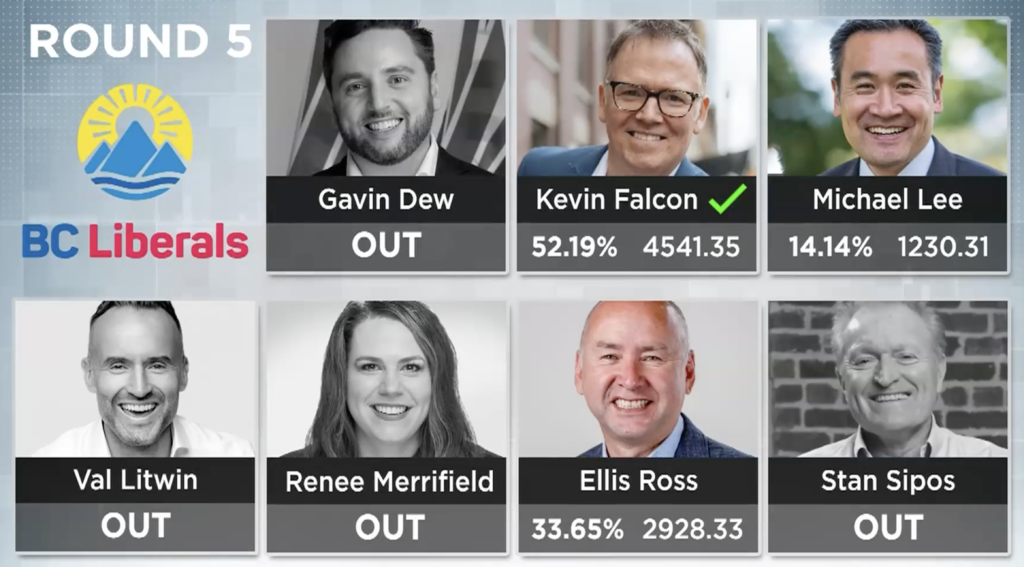 The former cabinet minister, who finished second to Christy Clark in a leadership run in 2011, stepped away from provincial politics in 2013.
He returns to the political scene having been the top vote getter from the first ballot onwards during the 90-minute Liberal streamcast on Saturday.
Falcon still has work to do among the party's membership. He had to hold off a challenge from Skeena MLA Ellis Ross, who picked up votes after every ballot, coming up short on the fifth and final result when Falcon achieved 52% of the vote, passing the 50% threshold for success.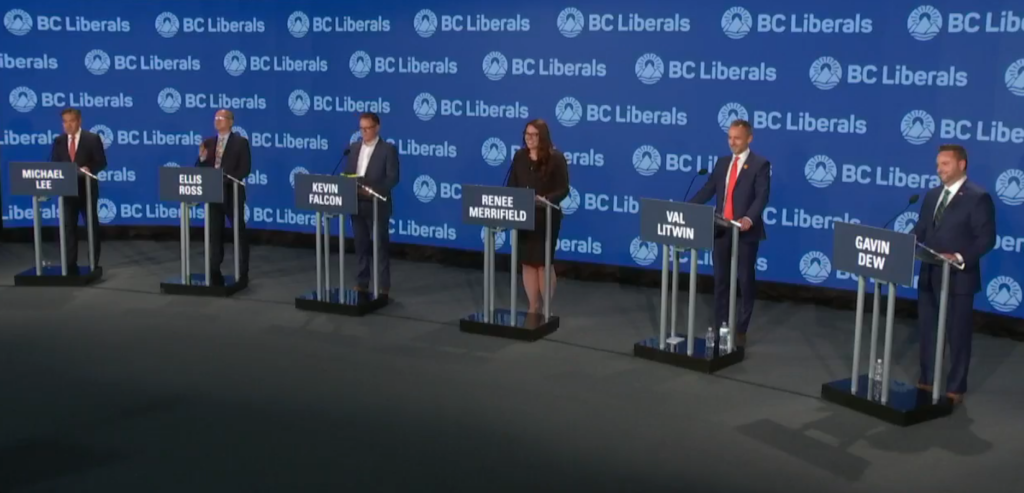 "To all the leadership campaigns, candidates and their teams, it has been a long campaign and all of you have been away from your homes and families," Falcon said in his victory speech. "You've endured the travel, you've endured the debates, some of the disappointments."
"But none of you have ever forgotten the importance of our party and our purpose: That B.C. needs and deserves a government that believes that a private sector-driven economy is the best way to generate revenues so we can fund first class public services," he said.
For Ellis Ross, the contest served to significantly raise his profile not only with BC Liberals but British Columbians as well.
With a ballot result that saw him move from 26 to 33 percent, he clearly had become the go-to candidate for those not enthusiastic about Falcon's entry to the race.
"I came in second, we actually put up the best fight we could," the Skeena MLA said. "I was the coach, I was the captain, this is my loss, there is nothing more that my team could have done.
There is nothing more that my supporters, my volunteers could have done. You did everything above and beyond without a doubt."