When the B.C. government announced earlier this month that it would be banning all mink farming in the province to combat COVID-19 the news felt a little odd.
How would that help end a pandemic that mostly impacts humans?
But the Ministry of Agriculture had data on its side showing that minks are vulnerable to catching COVID-19 and then spreading the disease to humans. At least three farms had seen hundreds of animals test positive.
"We know that this is a very challenging day for those farms, but…we know that it was in the best interest of public health that this decision was made," Agriculture Minister Lana Popham said during a news conference.
Researchers across the province and the country are keeping an eye on other animals. At the top of their list these days is white-tailed deer. 
A new study from the U.S. shows that COVID-19 appears to be spreading explosively among those animals. That's a concern.
"If the virus has opportunities to find an alternate host besides humans, which we would call a reservoir, that will create a safe haven where the virus can continue to circulate even if the entire human population becomes immune," Penn State veterinary virologist Suresh Kuchipudi told NPR. "And so it becomes more and more complicated to manage or even eradicate the virus."
If the disease is circulating widely among wild animals it could cause new variants.
So far the news out of Canada is good. Researchers have been testing deer and other wild animals across Ontario and haven't found any evidence of COVID. The latest results haven't yet been released for Quebec.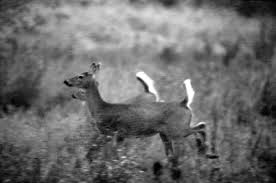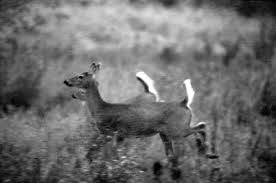 But regardless, scientists say hunters across the country should be cautious.
"When they manipulate the carcasses, make sure that they wear some gloves and, as well, making sure the meat is well cooked for human consumption," Marianne Gagnier, a biologist with Quebec's Ministère des Forêts, de la Faune et des Parcs, told CBC.