[Helengrey Dobrenski is a wedding photographer based in Smithers, BC. This holiday gift guide is reposted from her site].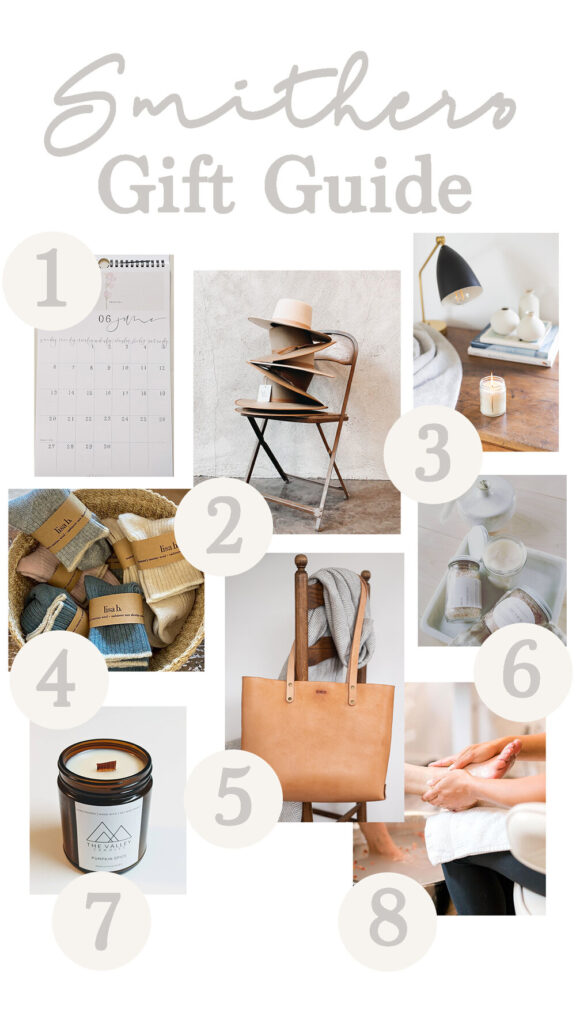 I wanted to share with you a few of my local favorites for your Christmas shopping!
For your organized friend: A calendar from Ink and Grace Paper Co. It is my absolute favorite to help keep my life organized.
For your stylish friend: Everyone needs a cute hat, Salt Boutique has the perfect one!
For your home decor friend: Make sure you stop by illyria Studio. Eleanor has stunning handcrafted jewelry, candles, blankets, and expertly crafted interior elements.
For all friends: My very favorite socks that keep me warm all winter from Stone Moth.
For all friends: You can't go wrong with anything leather, especially this dreamy custom leather tote bag from Old Iron Forge & Leather.
For your self care friend: Make sure you pick up bath salts from Nature's Essence.
For your candle friend: Message Katie from The Valley Candles to pick up your favorite Christmas scent.
For your spa friend: You can never go wrong with a pedicure from Bloom Esthetics.