[This story originally appeared on The North Coast Review, a blog based in Prince Rupert that contains "items of interest to those living on the North Coast of BC."]
The Seal Cove area has been the centre of activity for a number of months now as crews from the Coast Tsimshian Northern Contractors Alliance began to lay out the footprint of the much anticipated Seal Cove Salt Marsh project, a habitat restoration program that will create the region's next recreation area.
From those early days of February, the project has now moved forward significantly with the installation of services and restoration work underway at the mouth of the freshwater creek at a recreation site that will be the focus point for the city's east side.
The next phase of the work will see eelgrass transplanted into the internal and mudflats area, along with some landscaping around the shoreline and the installation of a new pedestrian bridge, along with benches and lighting.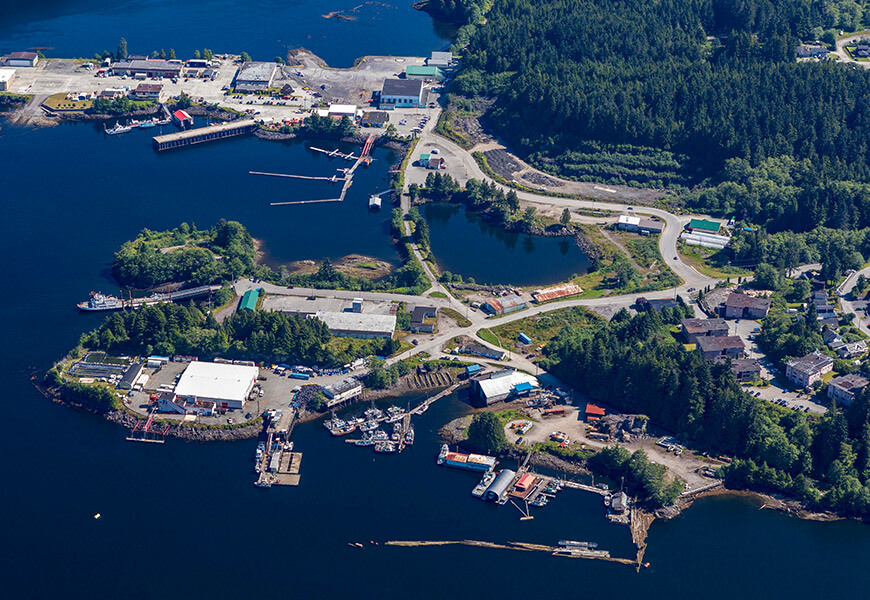 In an update on the project posted to the Prince Rupert Port Authority website, Ken Veldman, the Port's Vice President of Public Affairs and Sustainability made note of the changes that residents and visitors will see once the project reaches its end later this summer.
"These enhancements will bring new life to a part of Prince Rupert's waterfront that's been historically impacted by human and industrial activity," Veldman said. "We are committed to ensuring the future of Seal Cove is cleaner, greener and more welcoming for the many species that call it home, as well as providing people with a safe place to take a stroll or sit and relax with family and friends."
We most likely will hear more about the project later next month when the Prince Rupert Port Authority hosts its Annual Public Meeting, a virtual online event set to take place on Wednesday, June 16th at 5PM.
The $4 million restoration project has been fully funded by the Prince Rupert Port Authority and is being developed on land provided by the City of Prince Rupert.