A controversial herbicide known as glyphosate is being removed from lawn and garden stores across the U.S., even as the B.C. forestry sector continues to use it widely.
The company Bayer said last week that starting in January 2023 the herbicide will no longer be available for purchase by consumers.
"Let me be very clear that (this decision) is exclusively geared at managing litigation risk and not because of any safety concerns," Liam Condon, president of the Bayer Crop Science Division, explained.
Condon is referring to the fact that tens of thousands of people have brought lawsuits against Bayer, claiming that exposure to glyphosate has caused them to develop cancer.
The New York Times reported last year, that Bayer agreed to pay over $10 billion to settle thousands of claims in the U.S. linking the weedkiller to cases of the cancer, non-Hodgkin's lymphoma.
"The company currently has about 30,000 unresolved cancer claims that it is working to address through a five-point plan developed earlier this year," Farm Journal reports.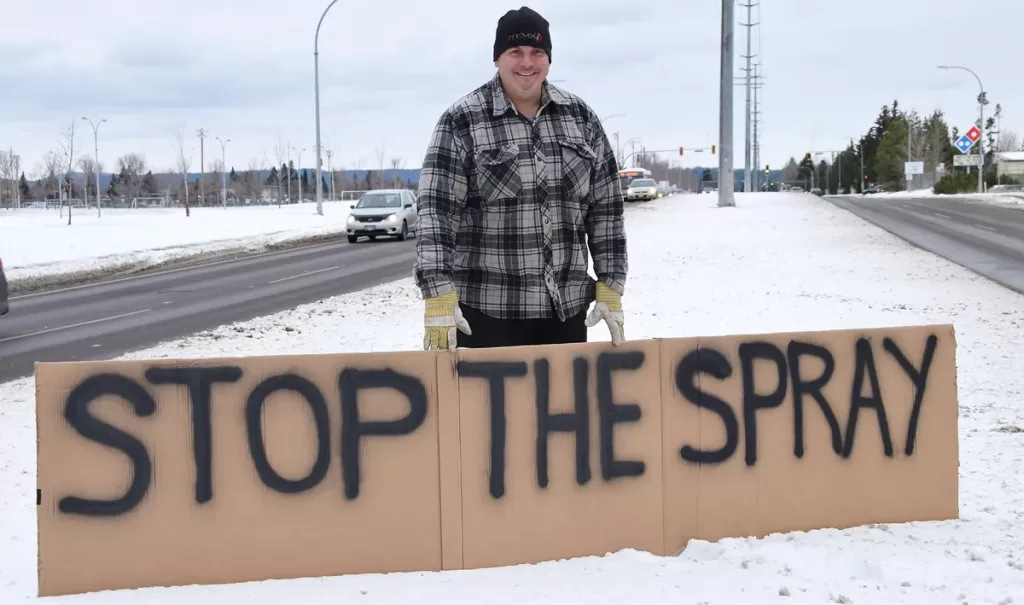 Earlier this year, researchers at the Institute of Cancer Research at the Medical University of Vienna in Austria examined dozens of corporate-backed scientific studies on glyphosate safety. They concluded that in many cases, the studies relied on poor science that may have downplayed the health risks to humans.
Another recent study, published in the science journal, Forest Ecology and Management, concluded that glyphosate remains in forest plant tissues for a decade or more.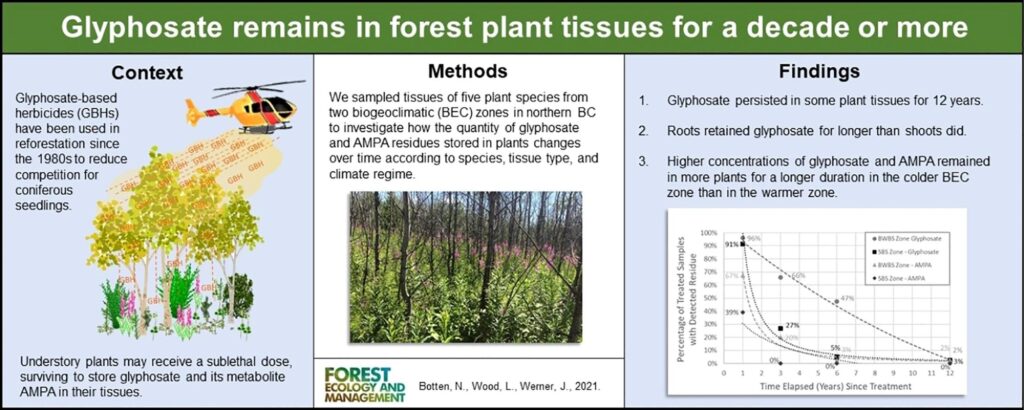 Despite the potential risks, the herbicide continues to be sprayed in forest cutblocks across the northwest, including along railway tracks in the Skeena, potentially making it unsafe for people to eat wild berries in those areas.
"Every year, B.C. sprays about 10,000 hectares of forests with glyphosate as part of its reforestation program," the Narwhal reports. "​​Glyphosate, best known as the active ingredient in weed killer Roundup, is approved by Health Canada for use in agriculture and forestry."